Awesome FUJIFILM FinePix Real 3D W1 – world's first 3D camera available in Dhaka, Bangladesh


FUJIFILM FinePix Real 3D W1 – world's first 3D camera – price Rs. 39,999 detailed review
Fujifilm FinePix Real 3D W1 – digital camera
Overview:
FUJIFILM owns the leadership in building the world's first 3D digital camera 'Finepix Real 3D W1' with two stereoscopic lenses (left and right) and two 10MP image sensors. It lets the user to shoot both 2D and 3D images/videos and view them on the 2.8-inch LCD screen without the use of 3D goggles. However, to view the 3D stereoscopic images on the computer, one has to wear the 3D goggles or one has to purchase the 3D Viewer from Fujifilm.
Build Quality:
The FinePix Real 3D W1 is quite bulky due to the presence of two separate lenses with two 10MP sensors. It has a strong and sturdy all-plastic body casing with a piano black finish, and dimensions of 123.6 (W) x 68 (H) x 25.6 (D) mm. it hardly weighs 260g. However, its slightly bulky body and delicate nature of the LCD screen would prompt us to carry it in a camera pouch or a camera bag for better safety. It has an appealing look with metallic black and silver colour schemes, bright-blue illuminated controls and a sliding door acting as lens cover. In spite of having a metallic finish, the body shell provides a comfortable grip for improved dexterity while handling the camera. The overall build quality mirrors the standards of an average digital camera.
Features and Functionality:
Sliding down the lens cover on the front of the FinePix Real 3D W1 reveals two 3x optical zoom lenses, built-in flash unit at the center and mini-stereo speakers on either side. The 35 to 105mm effective focal range stands out in 3D photography where it is difficult to produce a 3D image with a fixed focal length lens. The zoom control and shutter button are located on top of the camera, along with an infrared port that is intended to allow the user to send or receive images (but not movies) from another Fujifilm camera or device with high-speed IR capability (however the IR functionality test failed during our review). The factory recommended range to share images through IR capability is: 5-20cm between the camera and the other device. Also, the two infrared ports should be aligned at an angle of 15 degrees or lesser and pointing at each other to get proper signal reception. Other notable feature of the FinePix Real 3D W1 is the automatic image compression technology that re-sizes the image file before transmitting to the other device over Infrared. A battery and memory card compartment is located at the bottom of the camera, along with a plastic tripod socket at the center.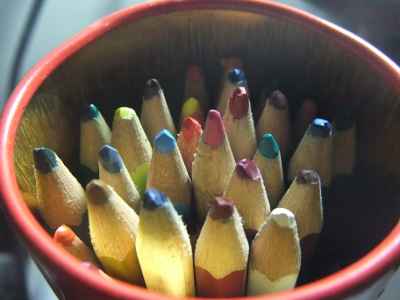 2D snapshot – Macro
Since the manufacturer shipped only with a 3D camera without the 3D viewer or print service, we could only test the 3D image quality on the FinePix Real 3D W1's LCD screen. We could feel the 3D realism in the text that appeared in the menus over the LCD screen and also while shooting in the 3D mode. However, it is good to note that we are getting a stereoscopic image, creating an illusion of depth from two layered images presented separately to each eye in 2D to simulate a 3D effect. It is not literally true 3D.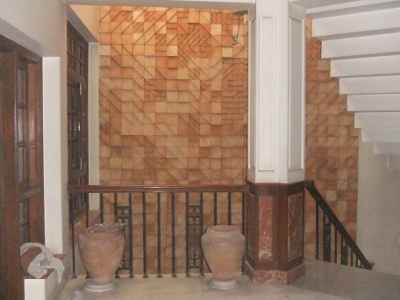 2D snapshot with flash
Basically shooting a 3D image involves 'aim and shoot' technique and the automatic parallax control feature enabled by default comes in handy for this purpose. The automatic parallax control takes care of adjusting the 3D images to avoid mis-aligned subjects in the 3D frame. However, there is a manual mode also available for the enthusiastic and professional photographers to tinker and adjust the 3D image settings.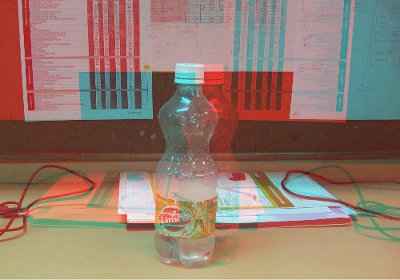 Anaglyph 3D image
Read on to know about the Pros and Cons of the camera in the next page…
Pros:
1) FUJIFILM FinePix Real3D W1 incorporates Face Detection 3 technology which can identify up to 10 faces in a single shot. The advantage is it works more faster and accurate even with moving subjects.

2) It has an added benefit of red-eye reduction which particularly works best with still subjects in posed group shots.

3) Movement tracking feature incorporated into face detection technology, keeps track of the subjects until they move out of the camera field view.

4) It appeals to be a good camera for casual and household use.

5) It is equipped with dual CCD sensors to capture stereoscopic images that can simulate 3D view with 3D goggles on.
Cons:
1) FUJIFILM FinePix Real3D W1 does not ship with an optical view finder. The result is: we get a glaring effect under bright sunshine losing focus and clarity of the image for a short-while until the eyes get adjusted to the outdoor conditions.

2) It lacks a dedicated shutter priority mode.

3) It limits resolution in terms of the image dimensions.

4) Exposure is very limited, limited focal length and the image sharpness is not up to the satisfaction.

5) Although it has an AUTO function for ISO setting, the ISO range is limited from 100 to 1600.

6) Image size is limited to L (large) – 4:3 at 10 MP image resolution.

7) It lacks super-fine setting and image format settings of RAW and TIFF.

8) It does not support exposure compensation meter.

9) 3D goggles are not shipped with the product Finepix Real 3D W1, which means the user has to incur additional expenses in buying one and carry goggles along with the bulky camera to view or transfer 3D photos over computer.

10) The camera has limited accessory support and is compatible only with the original FUJIFILM accessories and the battery does not have enough capacity to serve the enormous power requirements of the camera. It needs to be recharged after every few hours of shooting which is really quite a laborious task.

11) The left lens is located at the extreme corner instead of being located towards the center, which often results in user's fingers accidentally blocking the view while shooting a photo or a video.

12) The IR based image transfer is very unreliable and failed our transfer test. Although the Fujifilm camera appeared to be communicating with the IR enabled mobile, the image transfer was unsuccessful on multiple trials. The camera screen indicated that the image transfer was successful which was a real fake, as we confirmed that the destination did not receive any images from the camera!
Read on to know the different tests we conducted on the camera at the Digit Test Center, in the next page… 
How We Tested:
1) Advanced 3D mode test:
The advanced 3D section involves two modes of shooting:
a) Interval Shooting mode and

b) Individual Shutter mode
a) The Interval Shooting mode takes two shots using the left-hand lens from different viewpoints continuously while the photographer is moving, serving the purpose of taking 3D landscape shots.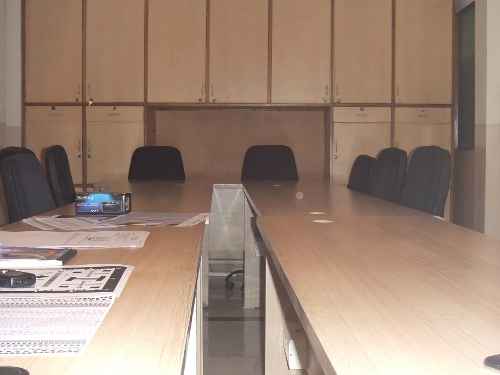 Light Scene – Interval Shooting mode
b) Individual Shutter mode combines two shots taken at the same time from each individual lens, useful for telephoto shots where a 3D image is difficult to obtain.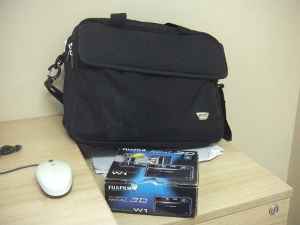 Individual Shutter mode
2) Advanced 2D mode test:
The advanced 2D section involves three modes of shooting.
a) Tele-Wide two shot function: It takes a 2nd shot after the 1st shot rather than both at the same time and is saved/recorded as a single-double exposure composite image.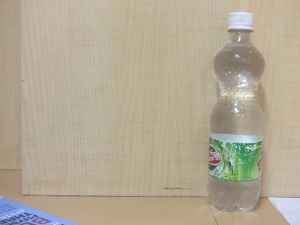 Tele-Wide Shot 1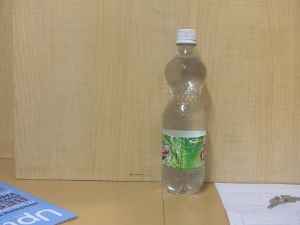 Tele-Wide Shot 2
b) 2-colour mode takes two shots at the same time with different colour settings.

For Ex: Standard, Chrome or Black & White.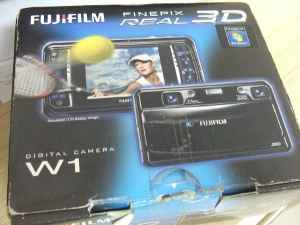 2-colour shot 1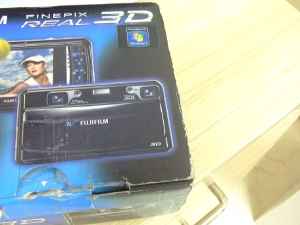 2-colour shot 2
c) 2-sensitivity mode takes two shots at the same time with different ISO sensitivity useful for achieving different effects in panned shots or night scenes.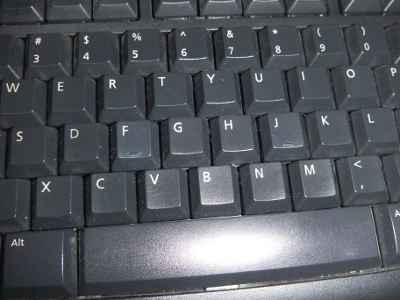 2-sensitivity mode
3) Aperture settings test:
There are only three aperture settings each for wide-angle and telephoto mode.

f8, f5, and f3.7 are the aperture settings for wide-angle mode and f4.2, f5.6, f9 are for telephoto mode.
4) Lightscene (ISO AUTO) test:
In the lightscene test, the image sensitivity was set to ISO AUTO(default), image size set to maximum 3648 x 2763 @ 10MP. Image quality was set to fine and colours set to standard. The entire setup was done in a dark room with two lights running at 6400K degrees, we got a reading of f3.7@1/26 sec shutter speed in the wide-angle mode and in the telephoto mode, the readings were set to f4.3@1/15 sec shutter speed.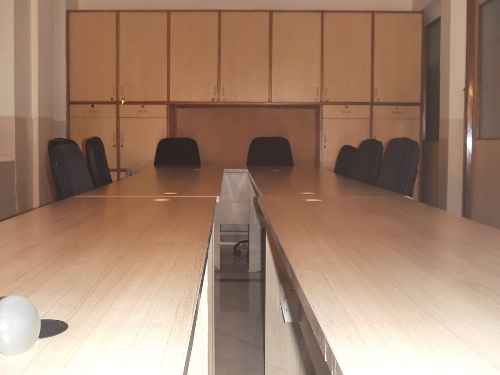 Light Scene test
5) Colour test:
In the colour test, the resolution was set to 72dpi, colour depth set to 24-bit and ISO set to ISO-800. We observed that the colour crispness and colour depth was inadequate in rendering the colour pattern close to the naked eyes. Also, indicating a lot of noise with grainy particles affecting the colour pattern.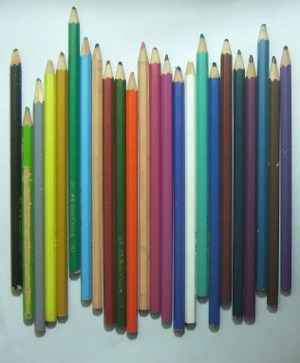 Color test with crayons
[with inputs by Subhojit Paul & Archit Kumar]
Read on to know the final verdict, our ratings and specifications of the camera, in the next page…
The Verdict:
We tested the camera taking snapshots in various advanced 3D and advanced 2D modes like: Interval Shooting mode, Individual Shutter mode, Tele-Wide two shot function, 2-colour mode, 2-sensitivity mode, colour test and the light-scene test. In all these tests, we evaluated the colour depth, colour crispness and sharpness of the image for each category. We observed that 2D images were average in terms of overall quality while the 3D images with 3D goggles on, really looked blurred & out of focus. It was evident that the camera lacked depth of field and focal length while shooting 3D images. Hence, if price were not to be a constraint, the camera appeals as an average 2D camera for casual and household use; but really fails to do justice as a high-end 3D camera incorporating full 2D functionality that could satisfy the needs of a performance hungry user.
Our Ratings: (Out of 10)
| | |
| --- | --- |
| Features: | 7 |
| Performance: | 6 |
| Build Quality: | 5 |
| Value for Money: | 6 |
| Overall: | 6 |
Contact:
FUJIFILM India Pvt Ltd

6 Floor,Universal Trade Tower

Gurgaon Sohna Road

Gurgaon 122101,Haryana

Phone:91-124-4325500

E-mail:contact@fujifilmindia.com

Web site: http://www.fujifilm.in/Maindigi_cam.html

Price: Rs. 39,999 (approx)

 
Specifications:



 Lens / zoom




 35mm – 105mm (3x) (dig. 5.7x in 2D mode)




 Focus / macro

 auto / 60cm / 8cm




 Metering mode

 (256 zones) multi, spot, average




 Aperture

 auto / F3.7 – F8 (W); F4.2 – F9 (T)




 White balance

 auto, 6 presets

 auto | manual / 3s – 1/1000s




 Exposure meter

 –




 Flash / mode







 100, 200, 400, 800, 1600




 Image size

 3648×2748, 2592×1944, 2048×1536 / [3:2] 3648×2432




 Image format




 Remote control

 self timer 2s, 10s




 Video options

 avi (3D avi), with sound – 640×480, 320×240 (30fps)




 Audio options

 wav, mono




 Connectivity

 USB 2.0 HS; A/V (NTSC/PAL)




 Storage




 Extra features

 autoparallax control, face detection









Key Specs
Resolution

NA

Shutter Speed

NA

ISO

NA

Optical Zoom

NA