Amazing Incremental upgrades still make for the best iPhone yet available in Dhaka, Bangladesh


September has always been an anticipated month in tech circles due to the impending launch of the new iPhones every year. Whether you love Apple or dislike the company, you definitely cannot ignore it. This year is the first time we've got a meaningful separation between the non-Pro and Pro iPhones – with the new Dynamic Island, larger resolution camera, and the upgraded chipset. While the non-Pro iPhone 14 models get last year's recycled Apple silicone, the Pro and Pro Max incorporate the shiny new A16 Bionic chip. 
Customers who want the latest and greatest cutting-edge technology will obviously look to purchase the Pro models, should their budget allow them to do so. However, is it worth the extra dough? And does the new iPhone 14 Pro Max do enough to sway Android fans from the premium phones from companies such as Samsung, Google, and others? Let's find out that and more in the detailed review of the iPhone 14 Pro Max.
Apple iPhone 14 Pro Max Review: Build and design
The iPhone 14 Pro Max looks remarkably similar to the last generation iPhone 13 Pro Max, but there are two key differences – the notch is replaced by the pill-shaped cutout Apple has dubbed the 'Dynamic Island' and all the rear camera lenses are significantly larger than last year's model. The phone is also slightly heavier and thicker than its predecessor. It is 7.9 mm thick and weighs 240 g. The new Deep Purple colour variant looks fantastic, but we got the Space Black one for review which looks quite plain and minimalistic. 
As with its predecessor, the Pro variants have a frosted matte glass back and polished stainless steel sides which look elegant but very familiar. The buttons, as well as the alert slider, are in the same spots as before as well. Holding the phone, it felt a bit more unwieldy than something like the Samsung Galaxy S22 Ultra because of its hard, flat sides and its heft. Those with smaller hands will definitely have to get used to two-handed use, but that's the case with most large flagships today even though the S22 Ultra's curved sides feel a bit easier to hold.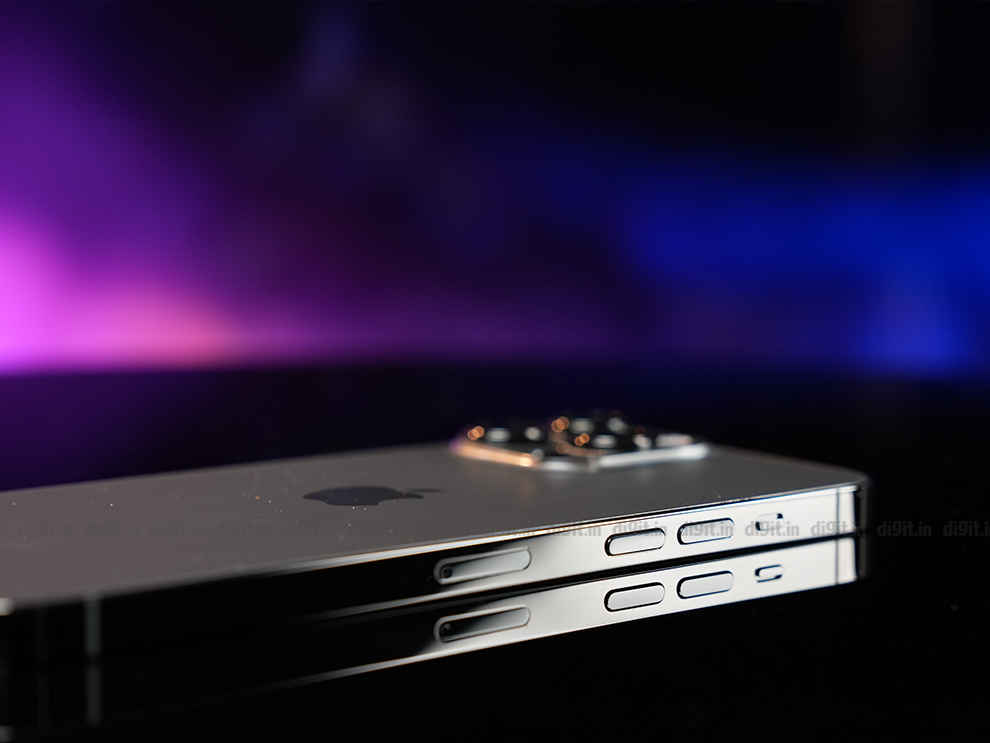 The new pill-shaped cutout dubbed 'Dynamic Island' houses Apple's TrueDepth camera system for FaceID and the selfie camera. One speaker out of two in the stereo setup and the Lightning port are to be found at the bottom of the phone. Sadly, there's still no USB-C charging port despite there being rumours of one being present in this lineup, but we wouldn't expect that to be the case for much longer. The phone also comes with an IP68 rating against dust and water.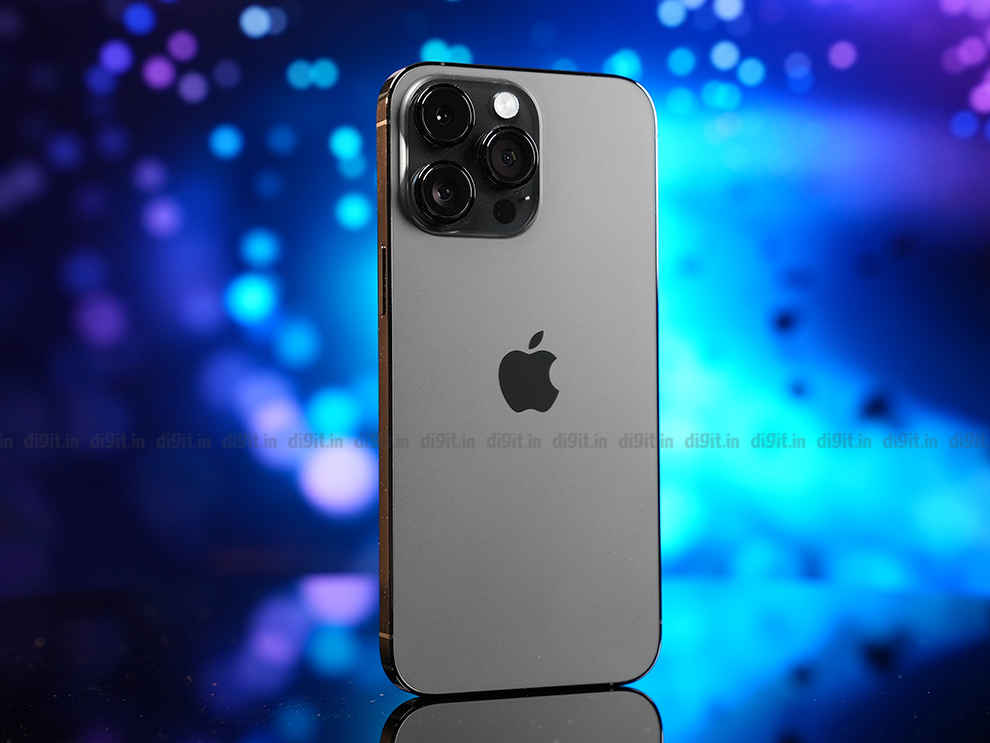 Overall, this is a well-designed phone and a rugged one too, but the design is all too familiar, even with the new Dynamic Island pill-shaped cutout. We hope to see Apple do something revolutionary with their phones' design in the future, but it's something we've not had since the iPhone 10, so we don't have our hopes set too high.
Apple iPhone 14 Pro Max Review: Display
The iPhone 14 Pro Max has a gorgeous display, there's no denying that. It is a 6.7-inch Super Retina XDR OLED display with Dolby Vision support and a maximum rated brightness of 2,000 nits. This officially makes it the brightest display to ever grace a smartphone so far. In our tests indoors, the display went up to 901 nits of maximum brightness, and outdoors, it touched around 1550 nits. The display is a treat to consume content with rich colours, deep blacks, and excellent viewing angles. It is topped with Apple's Ceramic Shield that is as tough and resistant to drops as ever.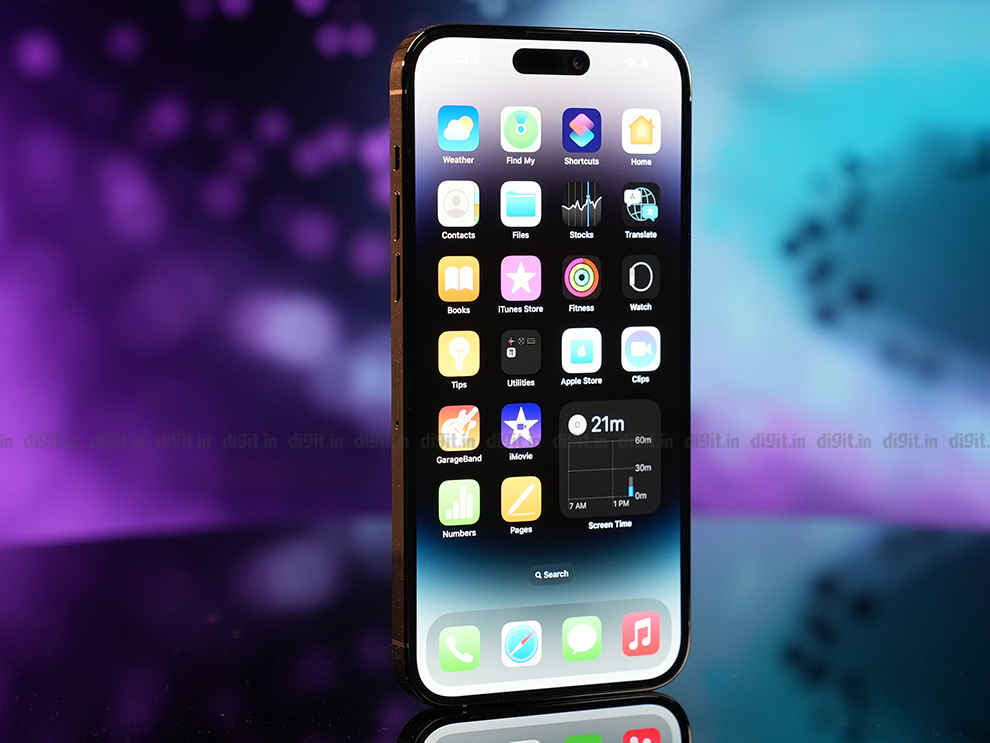 Let's talk about the pill-shaped cutout a.k.a. Apple's new Dynamic Island. While we don't understand the need to name every design and software flair, Dynamic Island is fun, works seamlessly and the animations are excellent. It houses Apple's TrueDepth camera and acts like a mini dashboard of sorts, providing some vital information about apps that are running in the background such as the timer, maps, music, and more.
For example, if you start a timer for 30 minutes and swipe up to the home screen, the pill engorges with seamless animation and displays how long until the timer goes off with a timer icon. If you open up Apple Music or Spotify and then go into another app, you'll see the album art and a mini waveform displayed here. Tapping on this will take you back into the app and pressing and holding will open a larger pop-up window that looks like the app's widget. Here, you can perform actions using the playback controls.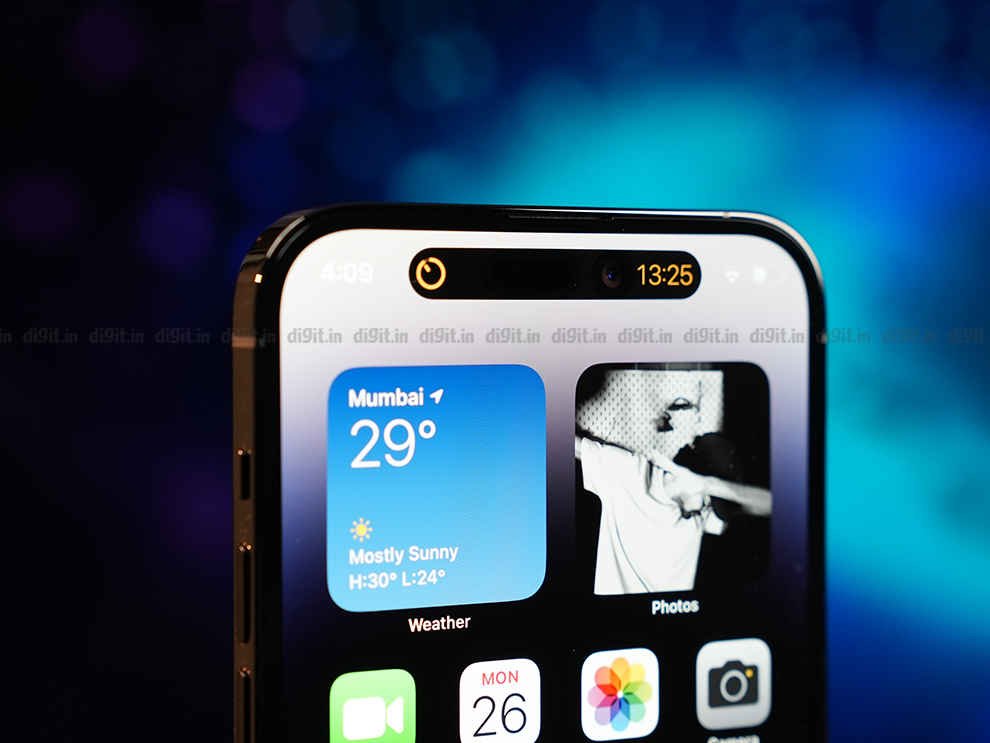 Additionally, if you open up two apps that can leverage Dynamic Island at the same time, the pill-cutout will be split into two to show both apps and it becomes a multitasker of sorts. Of course, this will mean smudges on your selfie camera that you will have to clean up quite often though. Apple has also done a good job increasing the touch sensitivity of this Island, so even if you do end up touching dead parts of the screen (such as the selfie camera), the touch zone is sensitive enough to pick up that touch from the corners.
We can't wait to see more applications of Dynamic Island from third-party apps. Apple will make a Live Activities API available to third-party developers later this year and that will only open up the avenues of what this can grow to be further. We also can't wait to see Android copycats of Dynamic Island – which should honestly be a lot of fun.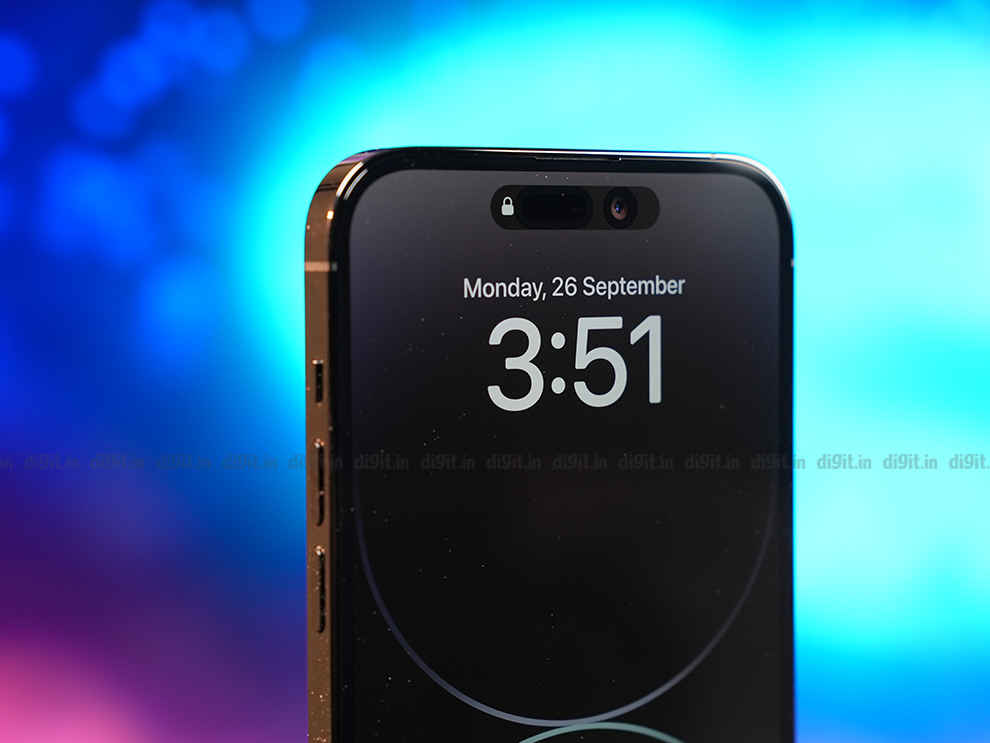 As for refresh rate, the iPhone 14 Pro Max comes with an LTPO panel with an adaptive refresh rate from 1 Hz to 120 Hz. However, the phone's display only ever goes into 1 Hz when on the new Always-On display which seems like a missed opportunity to us. The fact that the screen is capable of going all the way down to 1 Hz in normal operation, but doesn't, just means battery life that could have been further extended isn't. 
Speaking of the Always-On display, Apple takes a different approach. It drains most of the brightness and colour from the lock screen picture but still keeps information such as the date, time, and widget details quite bright. However, this comes at the expense of battery life – in our tests, the Always-On display leached about 2-3 per cent battery per hour. The Always-On display is a bit too much, in our opinion. Would have been more prudent to keep it simple and not as taxing to overall battery life. 
Apple iPhone 14 Pro Max Review: Performance
The iPhone 14 Pro Max is powered by the latest Apple A16 Bionic chipset built on a more efficient 4 nm process. As per Apple, the chip comes with one billion more transistors than the A15 Bionic. The A16 Bionic consists of two performance cores and four efficiency cores. It comes with a 5-core GPU and a 16-core Neural Engine. There's only 6 GB RAM on offer, but through our experience, it is more than enough for multitasking – however – open 5 or more apps and the first one seems to shut down completely and you would have to reboot the app all over again.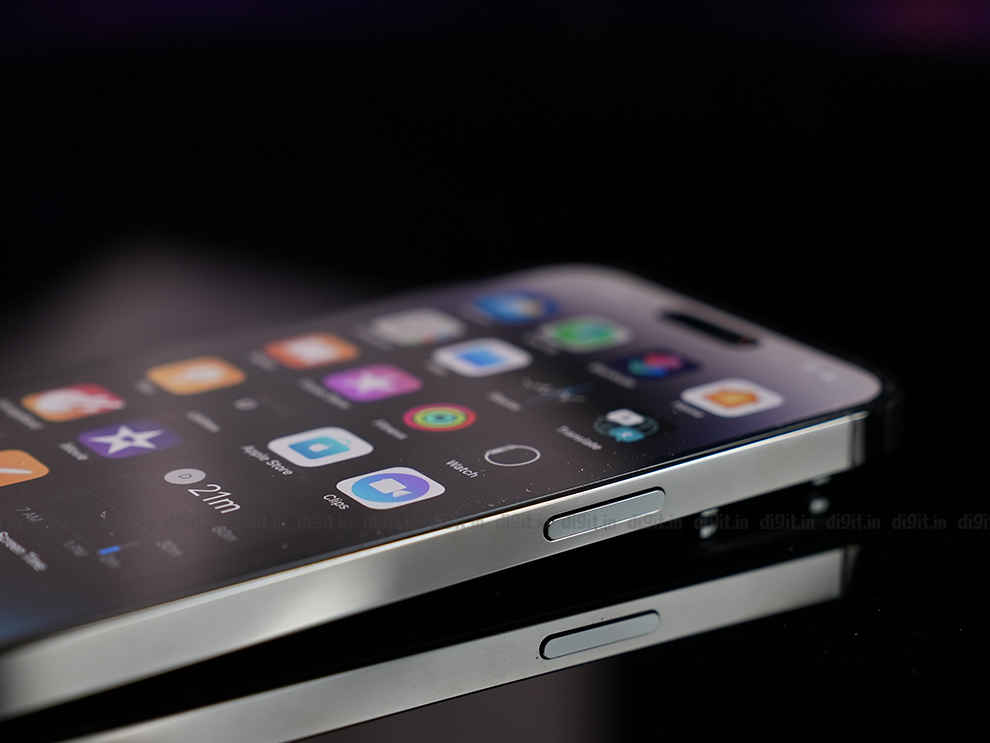 We ran our usual slew of benchmarks on the phone and the results put the phone up there with Androids housing the Snapdragon 8+ Gen 1, and in some cases, even higher. For instance, the phone scored higher than the Galaxy Z Flip 4 and Z Fold 4 in AnTuTu, but the Realme GT 2 Pro beat it by a slight margin. In GeekBench, the iPhone 14 Pro Max dominated with a Single-Core score of 1884 and a Multi-Core score of 5348. It is safe to say that the A16 Bionic is incrementally more powerful than the A15 Bionic.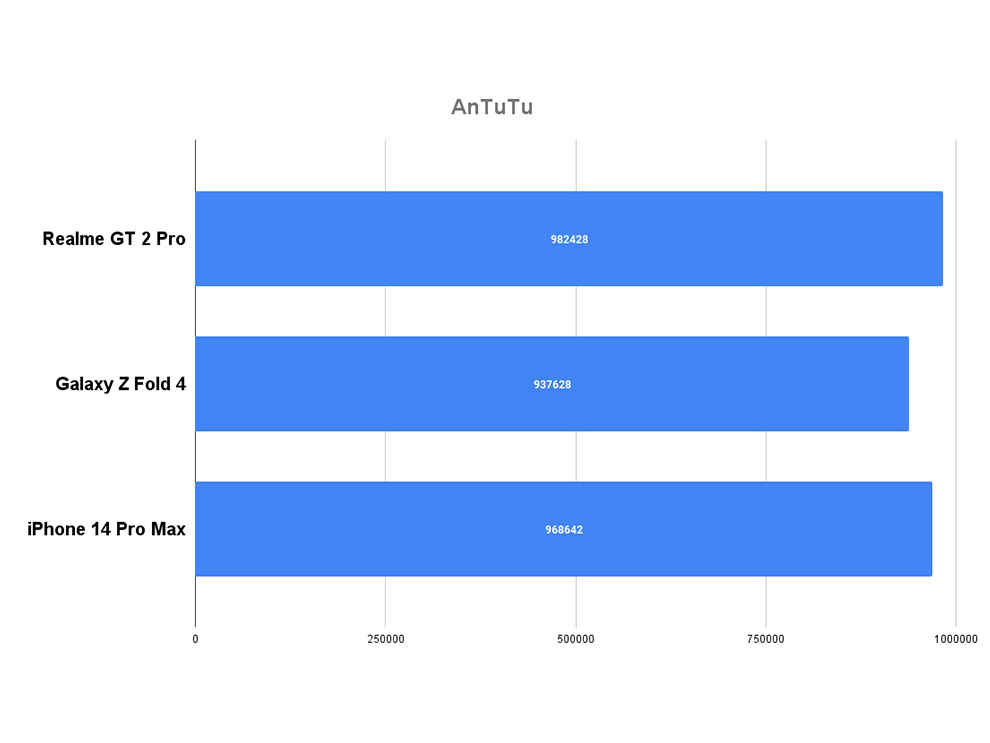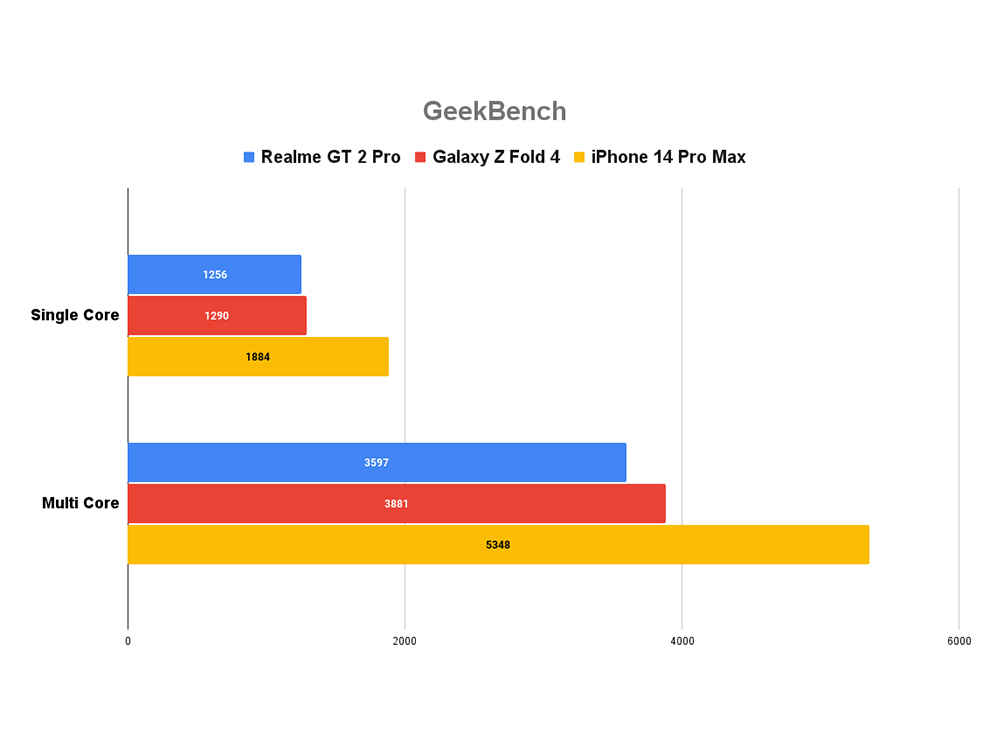 We played games such as COD: Mobile and Asphalt 9 Legends as well and the phone handles every game you throw at it with relative ease and slight heating. Nothing too major. In COD: Mobile, we got a median FPS of 60 at 100 per cent stability on GameBench Pro. In Asphalt, we saw a median FPS of 59, again, at 100 per cent stability. All in all, we saw about a 12 per cent improvement in synthetic benchmarks from the iPhone 13 Pro Max to the 14 Pro Max. 
Benchmarks aside, the phone is smooth, fluid and a treat to use. There are absolutely no instances of lag or stutters and most apps function very smoothly. We faced a problem when we just started testing where AnTuTu didn't run in landscape mode, but that has been fixed with the latest AnTuTu update. We also tried editing a video which involved transcoding a 4K video to 1080p and the iPhone 14 Pro Max only took 30 seconds to do the same.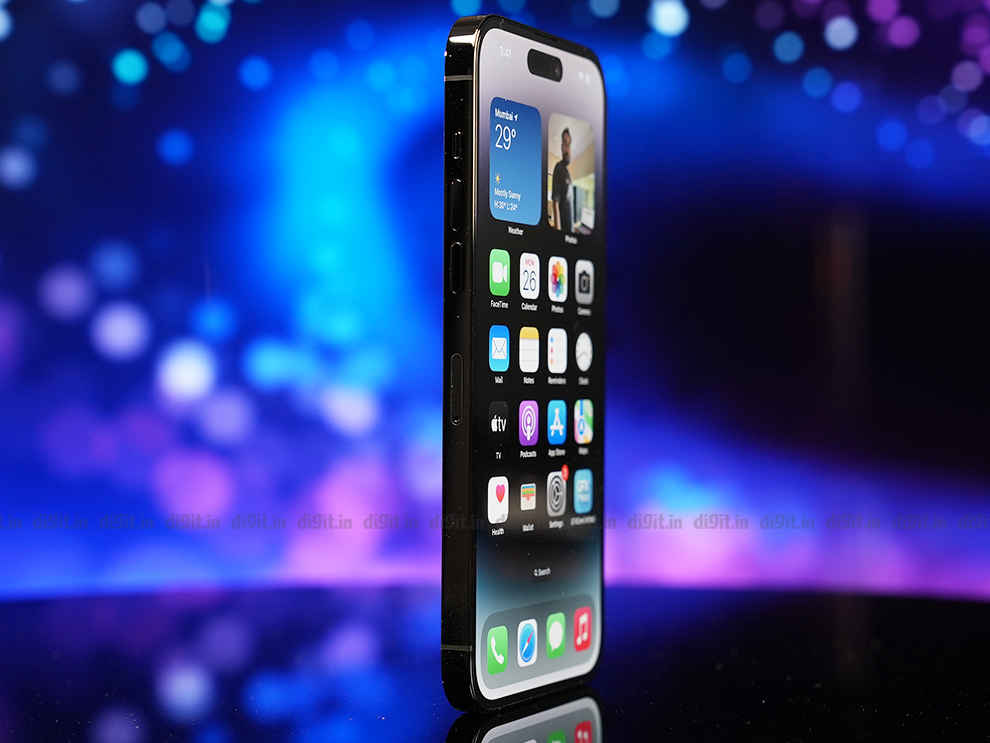 The haptics engine of the iPhone 14 Pro Max is the best in class, no doubt about that. The stereo speakers are extremely loud and sound exquisite, so much so, that we barely needed earphones to consume content or play games. Overall, this is one of the, if not the most, powerful phones on the market in 2022 and should fly through all of the tasks you can possibly throw at it.  
Apple iPhone 14 Pro Max Review: UI
The iPhone 14 Pro Max runs iOS 16 out of the box. Here are some of its newest features. iOS 16 is extremely smooth with fluid animations and seamless connectivity with other Apple products. Alongside the new features such as screen widgets and customisations, passwordless logins, overhauled notifications, and more, there are also brand new features such as Crash Detection. We, of course, didn't test this. Satellite Connectivity was also introduced but the feature isn't available in India. 
We like the customisations you can do with the lock screen using widgets, photos, and more. This also shows up in your Always-On display and we've talked about that at length in the display segment. The image separation for portrait pictures on the lock screen looks fantastic with the clock hiding behind the person. And when the always-on mode is triggered, it conveniently moves forward for easy viewing.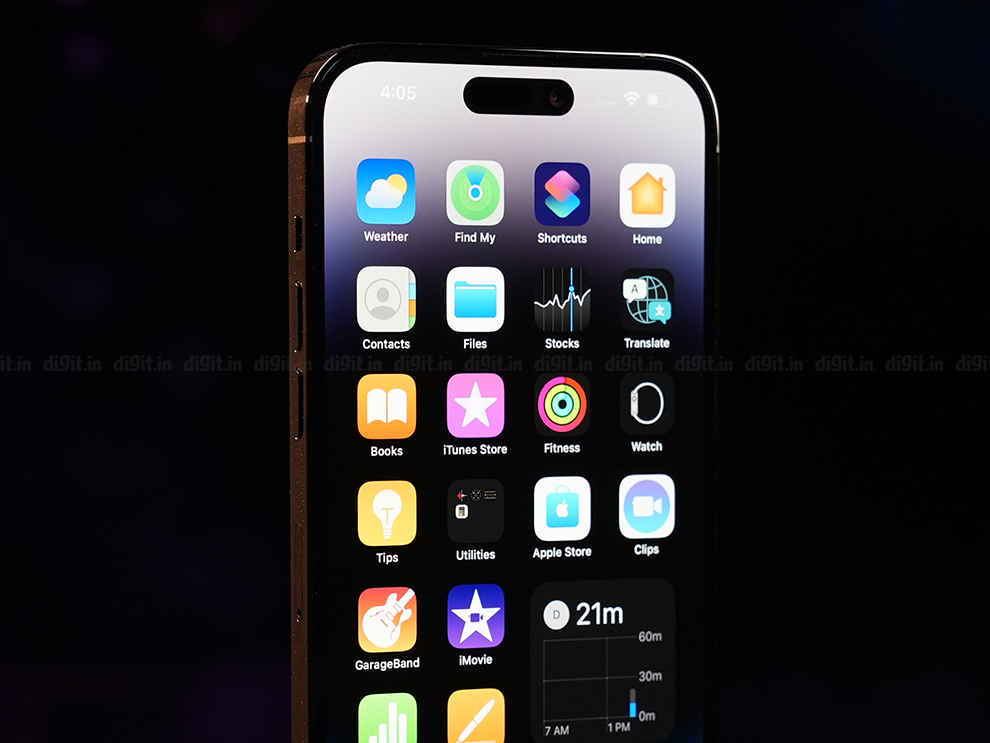 The new image segmentation feature is also very cool, you can just grab a subject from any image and paste it into another app like messages or notes. The reviewer has a love/hate relationship with iOS but the attributes that make her dislike the OS are reducing every year, much to her horror. We love that the OS has widgets and customisations on the lock screen now – which brings it closer than ever to Android's suite of customisation options.
However, annoyances like the lack of a 'Clear all' button for recent apps, having to input your password or FaceID before every app installation, and the issues transferring files from an iPhone to a Windows PC still remains. Overall though, iOS 16 is a masterclass in fluidity, something you can see from the lock screen to the transitions in the camera app.  
Apple iPhone 14 Pro Max Review: Cameras
The iPhone 14 Pro Max comes with a triad of rear cameras including a brand new 48 MP main lens with quad-binning, a 12 MP ultrawide lens, and a 12 MP 3x optical zoom lens. The 48 MP sensor can also be also for near optical-level 2x zooming since this mode uses a central 12 MP sub-section of the 48 MP main lens to output 2x zoomed photos. However, you don't get higher optical zoom levels as offered by the Galaxy S22 Ultra. You can also shoot full 48 MP photos by enabling ProRAW in camera settings. Apple has also introduced a Photonic Engine which is powered by the A18 Bionic chip to offer brighter and more colourful photos on all iPhone 14 Pro Max cameras.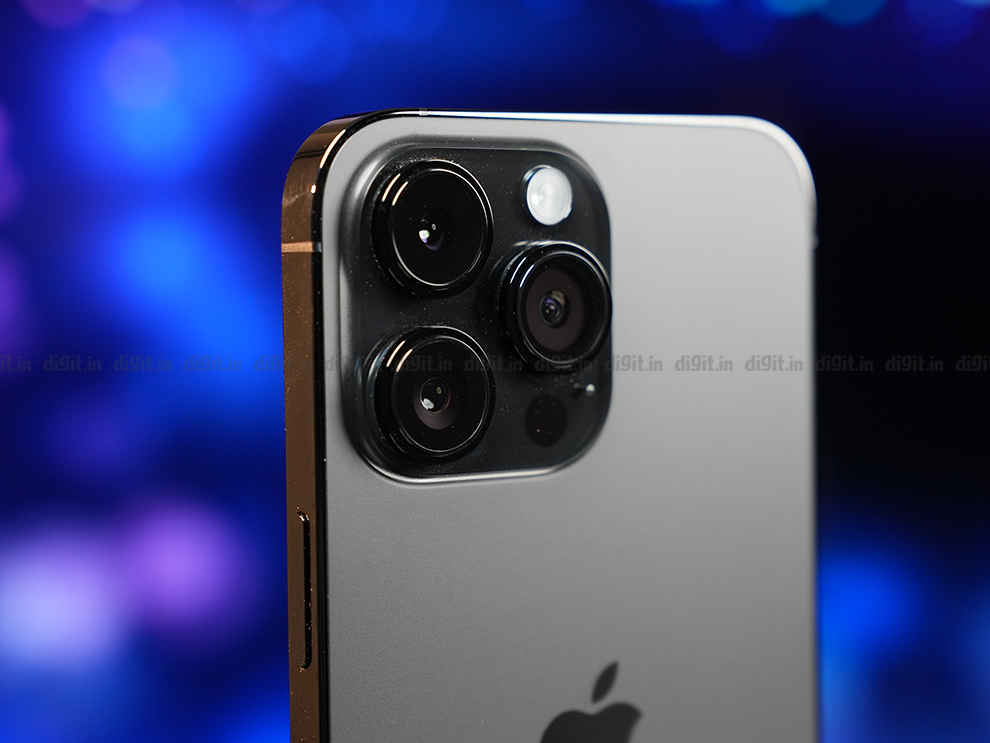 The images taken from the primary lens of the iPhone 14 Pro Max were sharp, detailed, and colourful. The colours look rich and full of contrast but aren't oversaturated. Shots taken at night look stellar as well with good colour and detail reproduction. Dynamic range is excellent as well, even in tricky lighting with plenty of detail in the shadows and a good representation of the highlights. Portrait shots taken in the daytime have good detail and edge detection but those taken at night can miss out on blurring out the edges around hair accurately. Also, shots of human subjects with night mode look slightly noisy and artificial but when we used the new Adaptive Flash, they looked much more true to life. Here are a couple of image samples from the iPhone 14 Pro Max, they have been compressed for the web.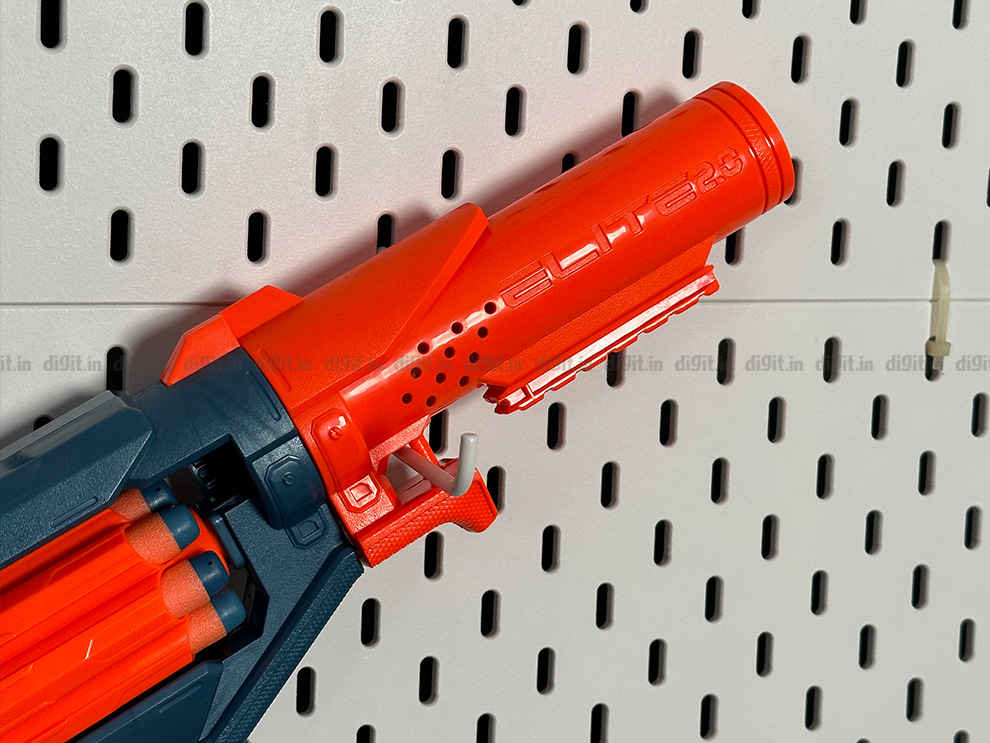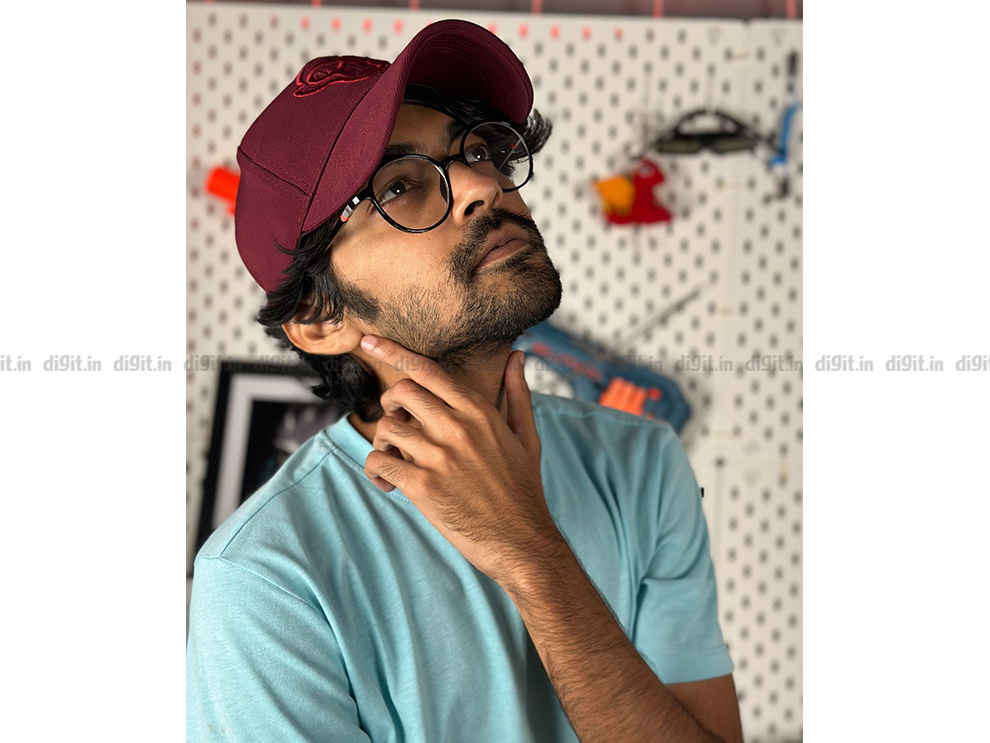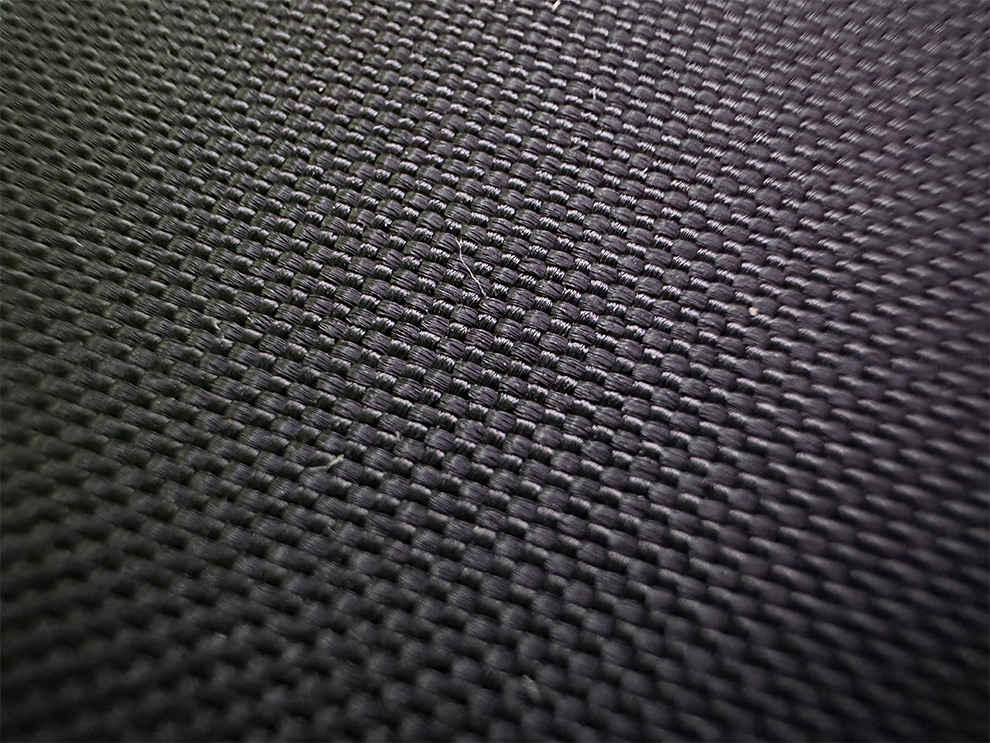 The iPhone 14 Pro Max can use its ultrawide camera to take macro shots
The ultrawide camera takes fantastic shots as well with similar colour science as the main lens. In fact, nighttime ultrawide shots see a good deal of improvement over the iPhone 13 Pro Max as well. However, the 3x zoom lens isn't as consistent as we'd hoped for. There are times it takes detailed and vibrant shots, while sometimes, it just overexposes the highlights too much. 
The 12 MP selfie camera now comes with autofocus capabilities and an f/1.9 aperture. The selfies taken from the phone look natural and detailed. Portrait selfies have good edge detection; you can adjust this after clicking the photo as well. The iPhone 14 Pro Max has the best synergy between cameras on any smartphone in 2022. It is a well-rounded and polished camera system as a whole.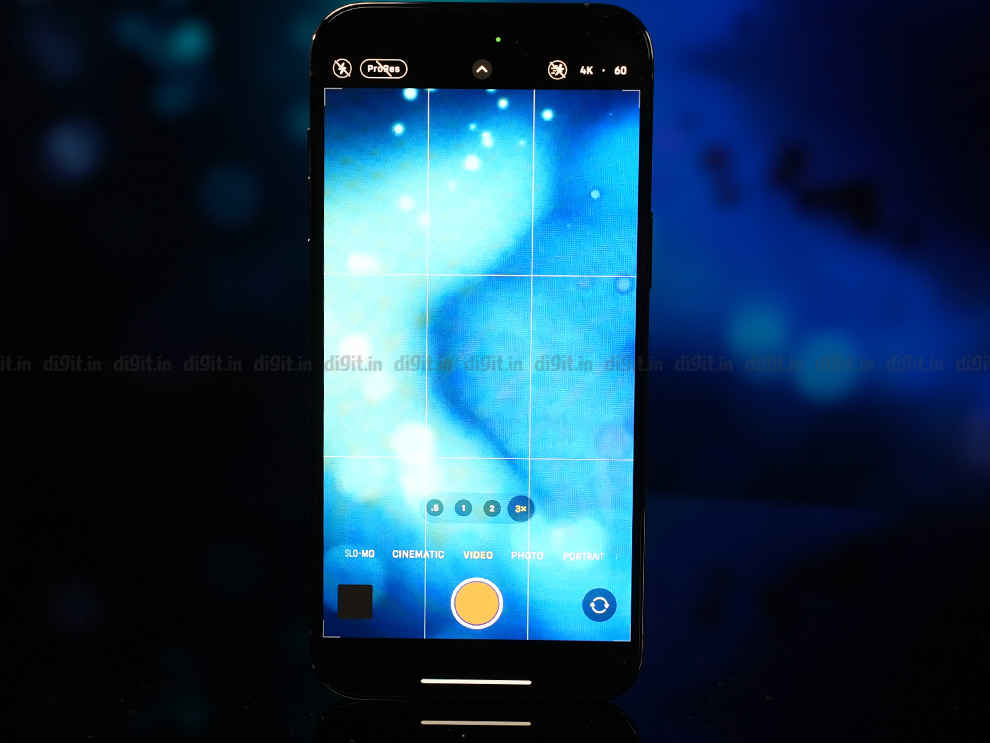 Coming to video, there are two key upgrades this time around. The first is 4K Cinematic Mode and the second is Action Mode. Action Mode is Apple's version of a super steady mode that comes in handy shooting video when there's a lot of movement in the frame. The mode works like magic, even footage with an excessive amount of shake will come out looking smooth – almost like the phone is mounted on a gimbal. However, the resolution is capped at 2.8K since the phone crops in to get the effect to work.
That aside, video quality is the absolute best in the business on the iPhone 14 Pro Max. The footage captured is smooth, true to life, has great dynamic range, and looks professional. 
Apple iPhone 14 Pro Max Review: Battery life
Apple hasn't revealed the exact capacity of the iPhone 14 Pro Max's battery but 9to5Mac spotted the capacities on a website called Chemtrec. This phone comes with a 4,323 mAh battery which is a smidge smaller than last year's Pro Max model. However, this shouldn't make much of a difference on paper since the A16 Bionic is a more power-efficient chipset. 
However, we still found that the battery doesn't quite match up to the expectations set by its predecessor. This could be due to the Always-On display, and the increased brightness capabilities. The phone drained 4 per cent battery in 15 minutes of playing COD: Mobile (from 35 per cent to 31 per cent) and it lasted almost 16 hours in our 4K video loop test. Now, these are fantastic numbers, but the 13 Pro Max outshone this phone in regards to battery life.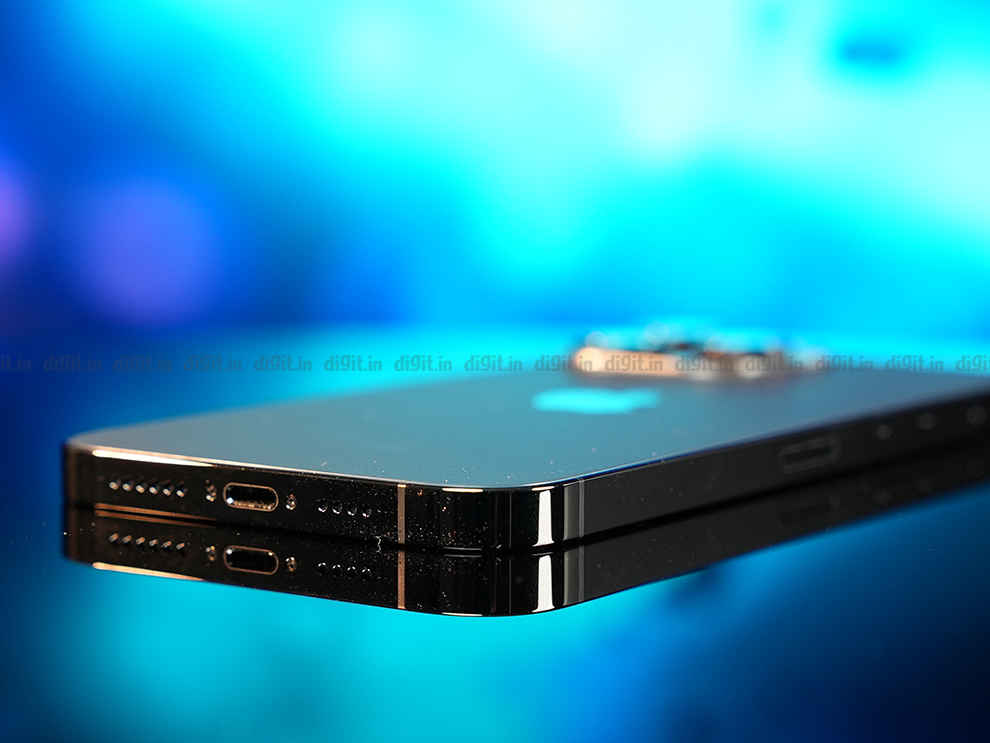 After unplugging the phone at 100 per cent at 6:30 AM and using the phone all day for browsing emails, looking through social media, streaming Netflix, playing games, and using GPS, the phone ran out of battery at around 11 PM. The same test was repeated with Always-On turned off and the phone ran out of battery at 3 AM after coming off charge at 6:30 AM.
Figures aside, the phone still will run for at least a day and a half for normal users and will last power users for about a day. The phone can be charged via lightning cable, MagSafe, or other Qi chargers. But it does not have ultra-fast charging. It can charge at 20 W which Apple says can recharge the phone to 50 per cent battery in 30 minutes. In our tests, the phone charged up to full in 1 hour and 56 minutes using a fast charger. 
Apple iPhone 14 Pro Max Review: Verdict
With novel innovations such as Dynamic Island, an improved camera system, and class-leading performance chops, the Apple iPhone 14 Pro Max is an easy recommendation for those looking for the fastest and one of the best phones in the market. While the improvements are still what we'd call incremental, you can't deny that they will make users (and other smartphone manufacturers) sit up and take notice. That said, for a phone that starts at ₹1,39,990, this isn't easy on anyone's wallet. For a phone that looks so similar to its predecessor, it may be a tough sell.
However, if you do look beneath the surface, the improvements made do add up to make for a more complete smartphone experience. Be it the lock screen customisations, improved cameras, or the fun, new Dynamic Island, the phone will feel novel enough once you start using it. Something we cannot say for the vanilla iPhone 14. We wouldn't, however, recommend those with an iPhone 13 Pro or 13 Pro Max to switch to this phone because there simply aren't enough upgrades to justify the cost of switching in just one year. However, if you've got an iPhone 11 or even an iPhone 12 Mini, it makes perfect sense to switch to the iPhone 14 Pro Max if you want everything that is good about an iPhone – good battery life, excellent performance, long software support, a stunning display, and a strong ecosystem. 
If you're invested in the Android side of things, the Samsung Galaxy S22 Ultra or Galaxy Z Flip 4 is a good option and if your main concern is cameras, the Vivo X80 Pro is a good option as well. For Stock Android lovers; we hear the Pixel 7 series may be showing up to India, so maybe wait for that instead?