Amazing OnePlus 10 Pro Review: The archetypal smartphone available in Dhaka, Bangladesh


The OnePlus 10 Pro is OnePlus' nineteenth phone in its flagship series since its inception almost nine years back in 2013. With every iteration, OnePlus expanded its presence in the hearts and minds of its users and quickly became one of the heavy hitters in the smartphone world. If anyone bought a OnePlus phone, they were sure of getting a very refined and stable experience which was only possible because of a close synergy between hardware and software. As its latest flagship offering, the OnePlus 10 Pro brings the best in class hardware and is trying to be a cut above the OnePlus 9 Pro. But does it pack in enough upgrades to offer a familiar experience or has OnePlus finally settled with the ten? We find out in this OnePlus 10 Pro review.
OnePlus 10 Pro review: In the box
OnePlus 10 Pro's Indian retail box contains the 80W SuperVOOC adapter, Type-C cable, protective case, SIM Tray Ejector, Quick Start Guide, Welcome Letter, Safety information and Warranty Card. The OnePlus 10 Pro comes with a pre-applied screen protector.
OnePlus 10 Pro review: Key specifications at a glance
Price: Rs 66,999 – 8GB/128GB | Rs 71,999 – 12GB/256GB
Display: 6.7-inch 10-bit AMOLED, QHD+ (3216×1440 pixels), 120Hz refresh rate, HDR10+, Gorilla Glass Victus
Thickness: 8.6mm
Weight: 200g
Platform: Qualcomm Snapdragon 8 Gen 1
RAM: 8GB/12GB LPDDR5
Built-in storage: 128GB/256GB UFS 3.1
Expandable storage: No
5G support: n1/3/5/8/28A/40/41/78/79 (NSA/NA)
USB-C: Yes
3.5mm jack: No
OS: OxygenOS 12.1 based on Android 12 
Rear Camera: 48MP (f/1.8) + 8MP telephoto (3.3x optical zoom) + 50MP ultra-wide (150-degree FOV)
Rear Camera Video: 8K (24FPS), 4K (30/60/120FPS) 1080p (30/60FPS)
Front Camera: 32MP (f/2.2)
Speakers: Stereo speakers
Battery and charging: 5,000mAh, 80W wired, 50W wireless
Colours: Emerald Forest and Volcanic Black 
OnePlus 10 Pro Performance review
Over the years, OnePlus phones have earned the credibility of offering superior performance, thereby ensuring longevity and it remains true for the OnePlus 10 Pro. You get solid performance chops with the OnePlus 10 Pro for daily use but that doesn't mean it's all fine and dandy under the hood. The Snapdragon 8 Gen 1 has turned out to be quite a power-hungry chipset and even though the OnePlus 10 Pro uses a five-layer cooling system, the CPU recorded temperatures in excess of 50-degrees on all cores which means that it gets a little too warm to the touch under demanding workloads.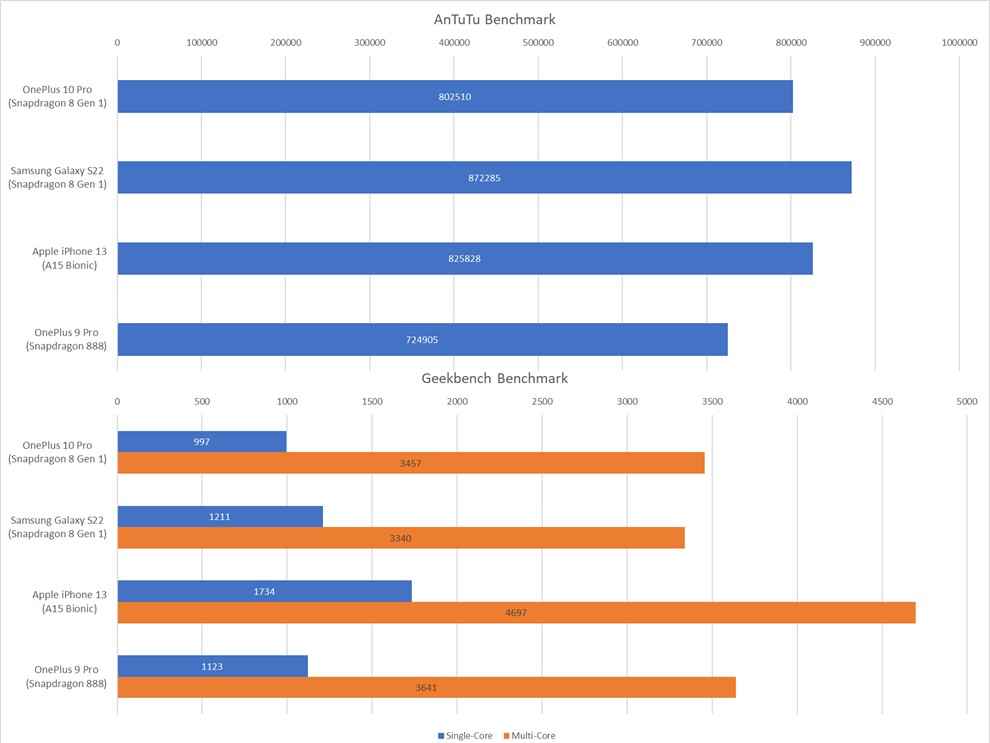 Even though in synthetic benchmarks, the OnePlus 10 Pro receives reasonable scores that are in line with other Snapdragon 8 Gen 1 scores, it still trails behind the iPhone 13 (review) and Galaxy S22 (review) in AnTuTu and Geekbench tests.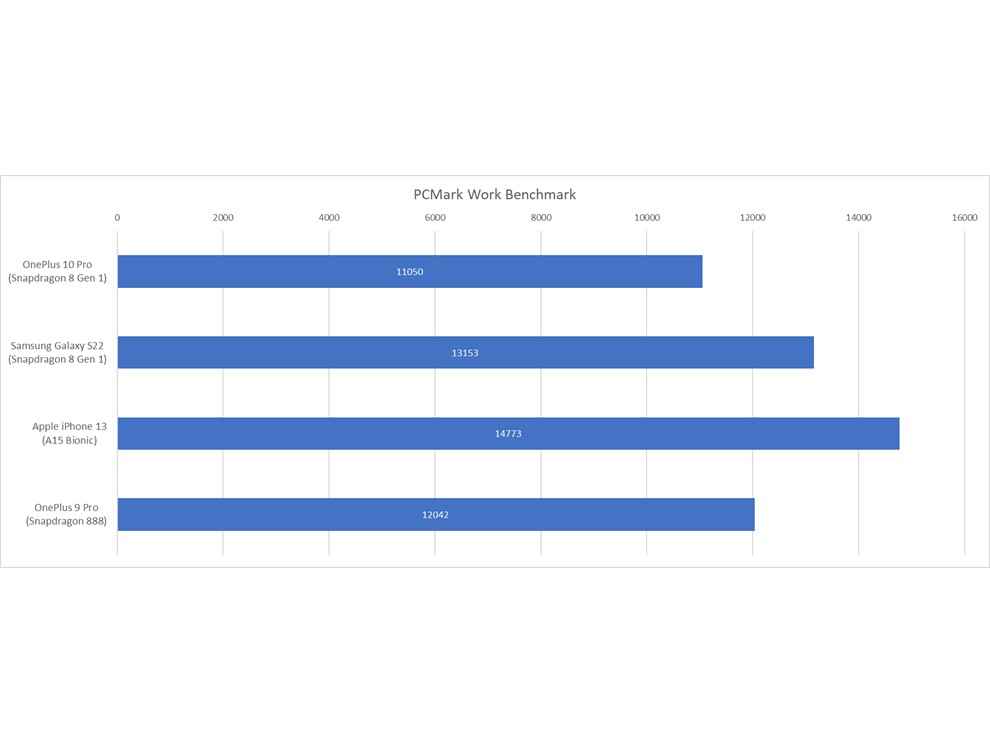 In PCMark, which measures a phone's performance by simulating real-world tasks like browsing and editing, the OnePlus 10 Pro got worse scores than the OnePlus 9 Pro.
The CPU Throttling test recorded around 28-29% decline in performance but it wasn't a knee-jerk reaction to increasing thermals. Even though this test puts a lot of stress on the chipset, the OnePlus 10 Pro managed to sustain the performance levels for upto 30 minutes which is commendable.
I noticed that the Cortex-X2 core didn't run up to its full potential in the demanding throttling test. So, I cross-referenced the prime core's peak frequency using the DevCheck app which corroborated my suspicion that OnePlus was limiting the performance threshold of the 8 Gen 1. The DevCheck app recorded that the X2 core clocked over 2.2GHz (max is 2.99GHz) only for 2.15 minutes in the past 2-3 days. We experienced similar behaviour with last year's OnePlus 9 Pro where the Cortex-X1 ran only intermittently in the gaming sessions and that too not at its full potential. The result of this kind of frequency scaling is that you get an optimized battery behaviour that is tuned to save fuel. 
Of course, if you are someone who prioritizes performance over battery life, then there is a workaround for getting a sustained performance. Hidden inside the Advanced Settings options in the Battery menu is a toggle to enable High-Performance mode. By enabling this mode, you will get better performance levels but at the cost of increased battery consumption and thermals.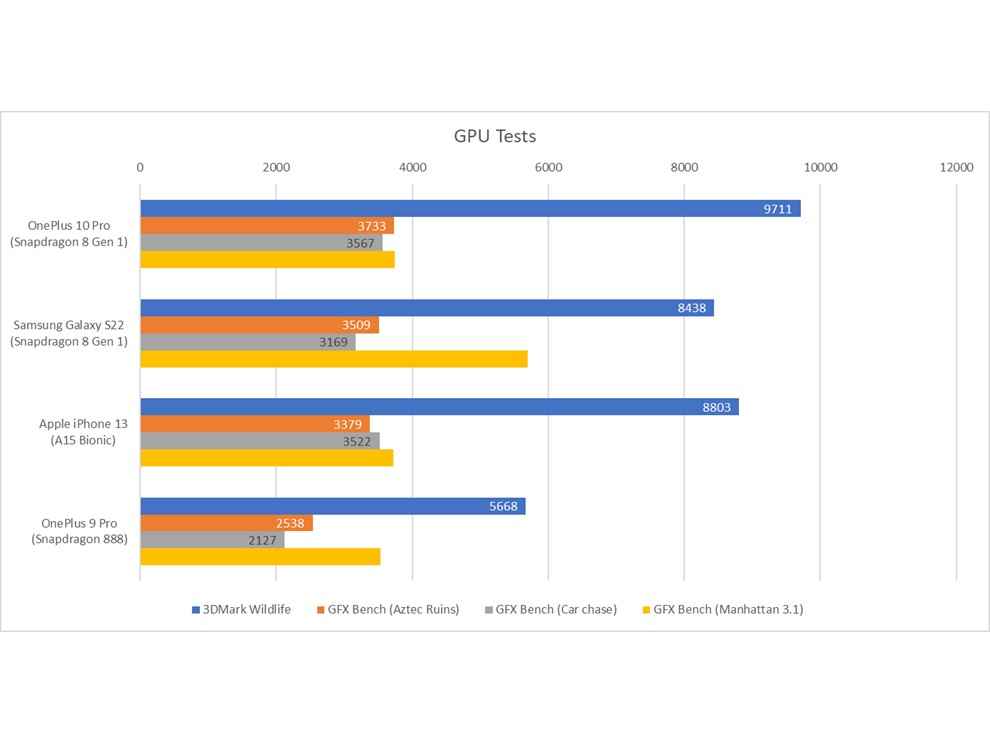 In GPU tests like 3DMark, the 10 Pro gained a considerable lead over the S22 and iPhone 13 which meant that we naturally expected a great gaming experience and it didn't disappoint us.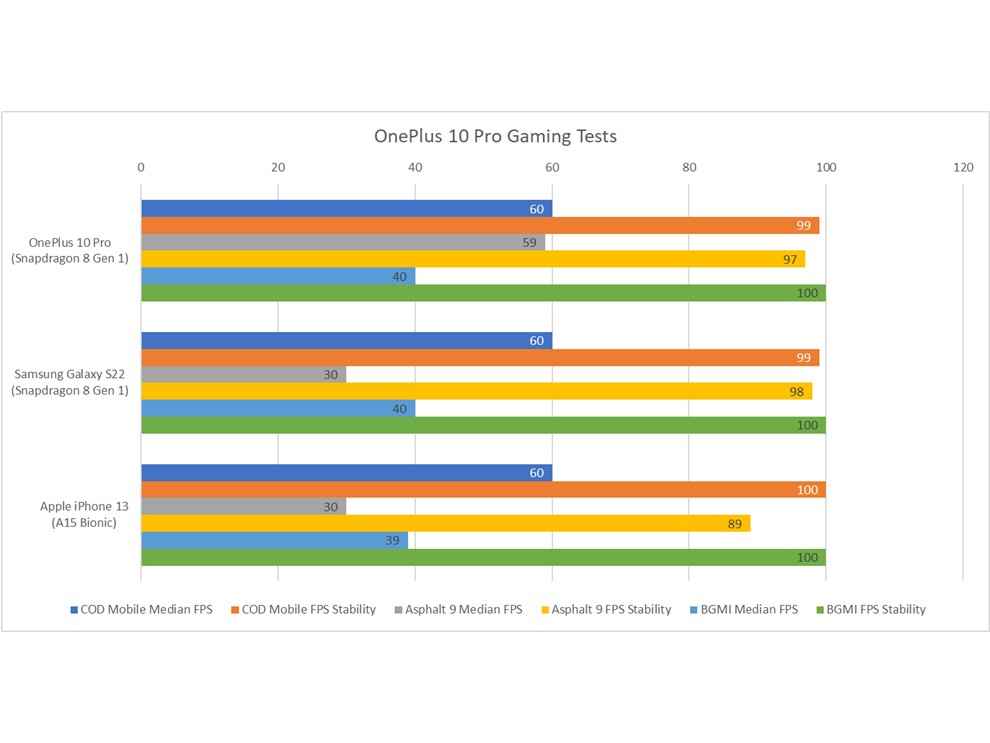 We used Gamebench to measure the gaming metrics of the OnePlus 10 Pro. COD Mobile ran at 60FPS with 99% stability at Very High graphic quality and Max frame rates. BGMI delivered 40FPS at 100% stability with frame rate and graphics set to Ultra and Ultra HD. Similarly, Asphalt 9 ran at 59FPS at 97% stability. Now, all these data points are proof of the incredible gaming experience that the OnePlus 10 Pro offers. 
Moving on to address the elephant in the phone, yes the OxygenOS 12.1 is a mess and devoids users of the wonderful experience the OnePlus 10 Pro is capable of. OnePlus fans will agree that OxygenOS was a testament to the fact that you could build a nice, clean and fluid user interface and find millions of takers in the world, even returning users. As per a CMR survey in 2020, OnePlus' OxygenOS had the highest satisfaction rate at 74% in India followed by iOS at 72%. But OnePlus seems to have grown ignorant to account how important OxygenOS is part of the buying decision. The current crop of OxygenOS 12.1 is riddled with bugs like the gesture navigation not working, apps triggering vibration and generally feels a lot more like Oppo's ColorOS and that only plays spoilsport to an otherwise great phone. Behind the unified codebase, OxygenOS does retain its features like the Shelf, Scout and Work-Life Balance but the overall experience isn't as fluid as it used to be. OnePlus has taken stock of the situation and has promised that it will rectify this with OxygenOS 13.
OnePlus 10 Pro review: Battery Life
OnePlus 10 Pro features a larger battery than the previous iterations and gets support for 80W fast wired charging up from 65W on the 9 Pro. With refresh rate set to 120Hz (dynamic), resolution set to Auto Select and brightness turned to 80%, I got 7+ hours of screen-on-time on normal use with casual gaming and YouTube viewing on the side which is great. In our video loop test with brightness set to maximum, the OnePlus 10 Pro went on for around 18.5 hours before shutting down which is currently one of the highest scores for flagship smartphones. The 80W fast charging adapter manages to fully charge the 10 Pro in 37 minutes which again, is a great feat. Even though the battery is now bigger and it charges faster than before, OnePlus has successfully managed to provide a better battery life with the OnePlus 10 Pro and there are enough measures in place to give you a powerful and efficient experience.
OnePlus 10 Pro Camera Review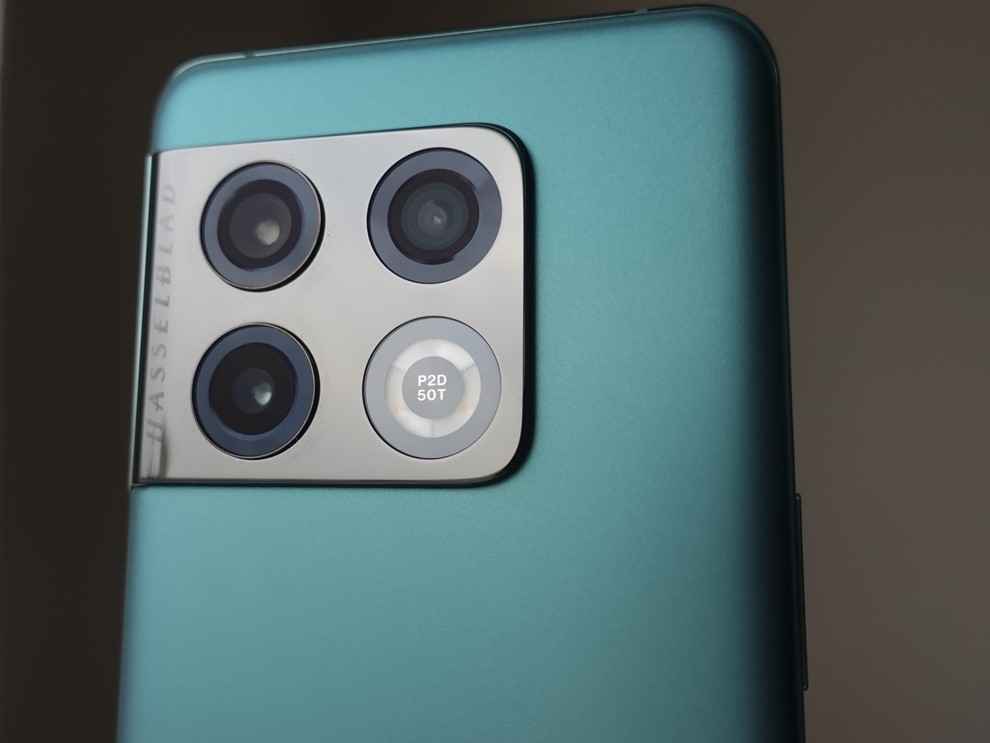 OnePlus 10 Pro builds upon an already versatile camera system we saw in the 9 Pro backed by. The primary and telephoto cameras remain the same as the previous generation but the 10 Pro gets a new ultra-wide camera that uses a Samsung JN1 sensor with a 150-degree field-of-view (FOV) that outputs a 110-degree image after adjusting for barrel distortion. OnePlus has also added a new 150-degree mode into the camera app which lets you take ultra-wide pictures without adjusting for distortion along with an option to switch to a fisheye effect. There is a long exposure mode that has presets to let you capture moving vehicles, water, clouds and even do light painting. There is a new movie mode that is essentially a manual mode for video recording and a Dual-View Video mode. The much loved Hasselblad XPan mode makes a return and allows you to create 65:24 aspect ratio images. 
The camera app is neat and remains snappy when taking pictures. However, there's a slight millisecond delay that happens when the phone is processing the image. In that instance, if you move the camera chances are that you could end up with a blurred picture. We faced a similar issue with the 9 Pro but OnePlus later issued an update that fixed this to some extent.
The main camera is capable of producing some really good-looking pictures in daylight with vibrant colours and sharpness. The natural depth of field effect looks great and the HDR processing is on point. All in all, you will be able to get incredible images from the main camera without much effort. At night, the main camera is capable of taking sharp images in the presence of an artificial light source but it goes for a toss when you switch to the night mode. The night mode controls the highlights and tries to bring in more clarity to shadow areas but it loses out on sharpness and I'd much rather prefer pictures sans night mode.
OnePlus doesn't seem to be of the opinion that if it ain't broke, don't fix it because the ultra-wide camera on the 10 Pro is a straight-up downgrade. It's a smaller sensor than the Sony IMX766 on the 9 Pro and thereby cannot capture enough details which are noticeable towards the four corners. That said, the colours from the ultrawide camera match the main camera and you'll be able to make do with decent landscape shots if you don't go pixel-peeping. At night, there is an influx of noise but it manages to control the highlights.
The telephoto lens lets you zoom into the frame (3.3x optical) and maintains a good amount of sharpness and colours. The details in pictures with upto 5x zoom look great but after that doesn't seem to be of much use as the sharpness isn't as good when zooming digitally.
The front-facing camera on the 10 Pro is definitely a welcome upgrade and it produces good-looking and detailed selfies. Except for the ultra-wide camera, the OnePlus 10 Pro is capable of taking some great pictures but overall it isn't a massive leap from the OnePlus 9 Pro's cameras.
OnePlus 10 Pro Display review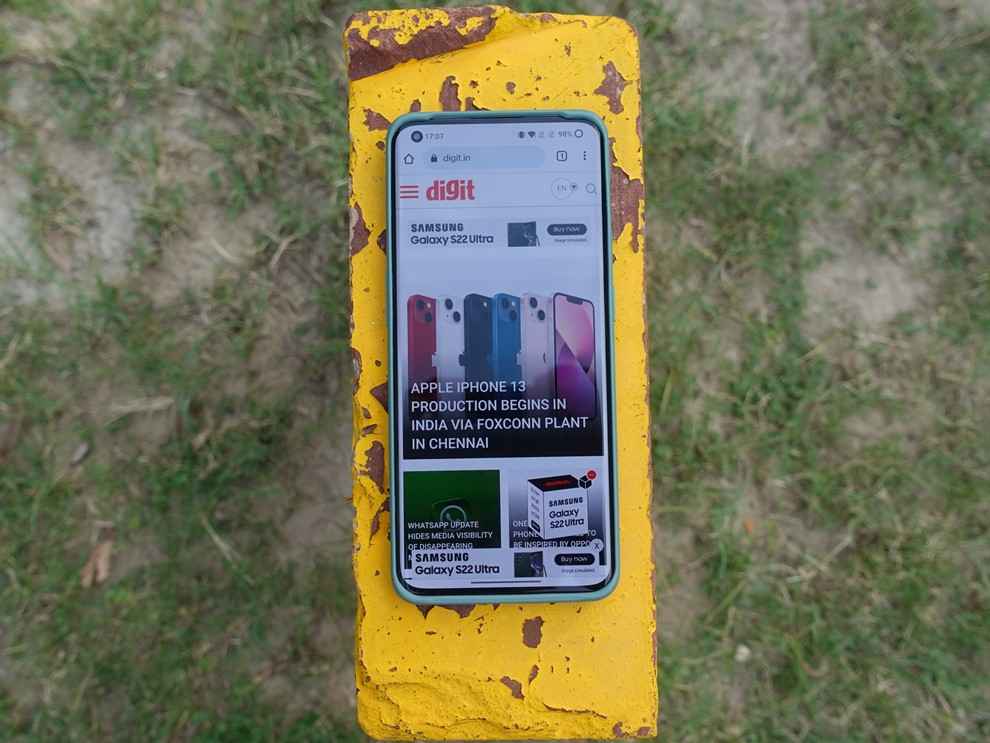 The display on the OnePlus 10 Pro is great for daily use be it watching videos or browsing your social media feeds. It is a second-generation LTPO panel that can automatically switch between 1Hz-120Hz refresh rate based on the usage habits making it quite efficient for power saving. You can also select between QHD+ and FHD+ screen resolutions or let it select the resolution automatically based on the content being watched. The display looks vibrant and can get bright enough offering great sunlight legibility.
The display on the OnePlus 10 Pro recorded 885 nits of peak brightness and can get really bright when required.


Calman display metrics of the sRGB colour space
We used Calman Ultimate with a C6 colourimeter to check the colour accuracy and colour volume of the 10 Pro display. In the SRGB colour space, Calman recorded the average deltaE error as 2.5 and the maximum deltaE error to be 3.9 which are pretty good numbers and is right up there with other flagship phones. The colour volume test recorded 96.9% gamut coverage for the sRGB colour space which is more than sufficient to render accurate colours.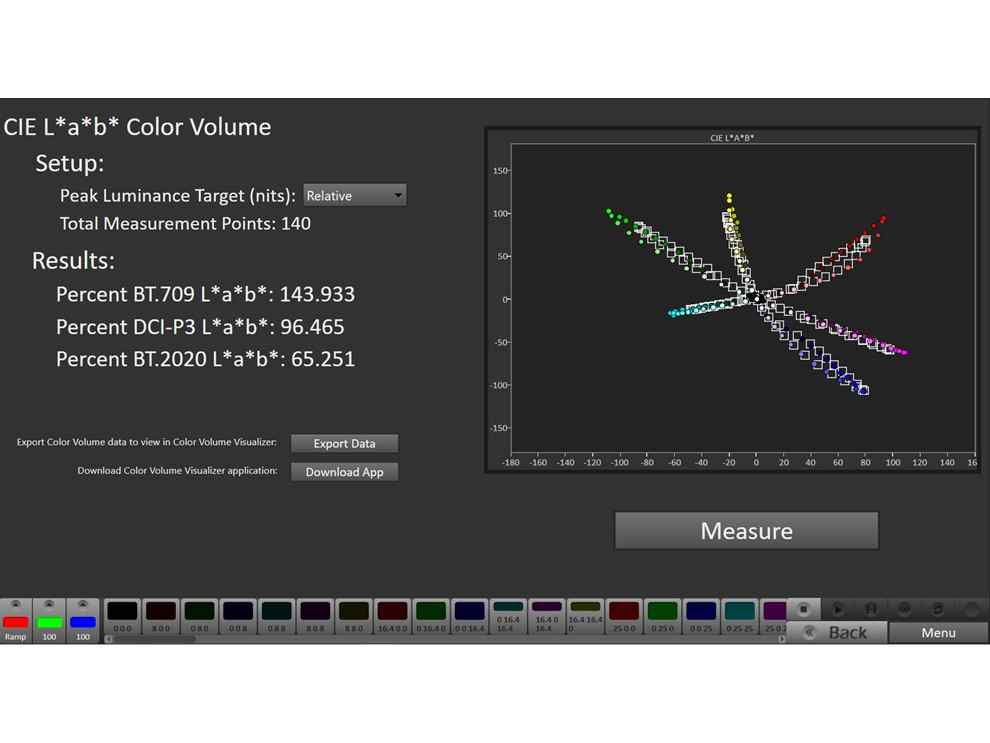 Calman display metrics of the DCI-P3 colour space 
We switched to the DCI-P3 colour space where Calman recorded 96.4% colour gamut coverage with an average deltaE value of 2.7 and max deltaE value of 4.2. This proves that the display on the 10 Pro is capable of rendering the length and breadth of sRGB and DCI-P3 colour profiles with much accuracy and it translates well into a great viewing experience.  
OnePlus 10 Pro review: Build and Design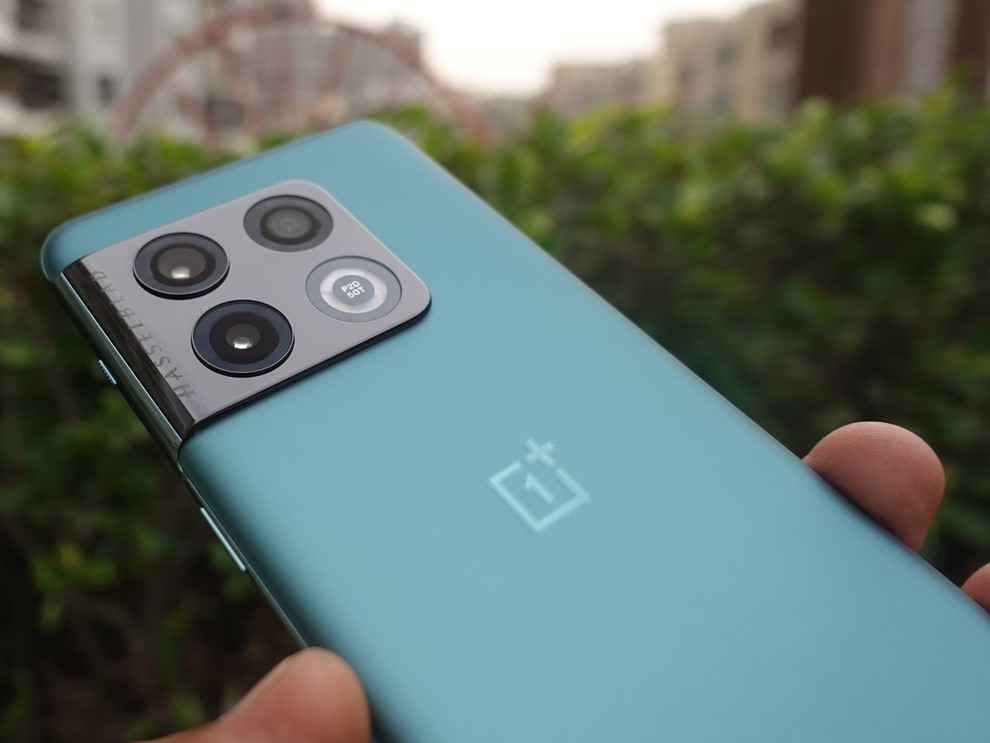 The design of the OnePlus 10 Pro seems to have divided the OnePlus fan base. Some like it while others are not too fond of a chunky camera module. We received the Emerald Green colour option for this review and it looks and feels great in the hand. The profile is similar to the OnePlus 9 Pro but it weighs a little bit more on paper. However, the weight distribution is balanced so it feels comfortable to hold in the hand and the ergonomics are on point.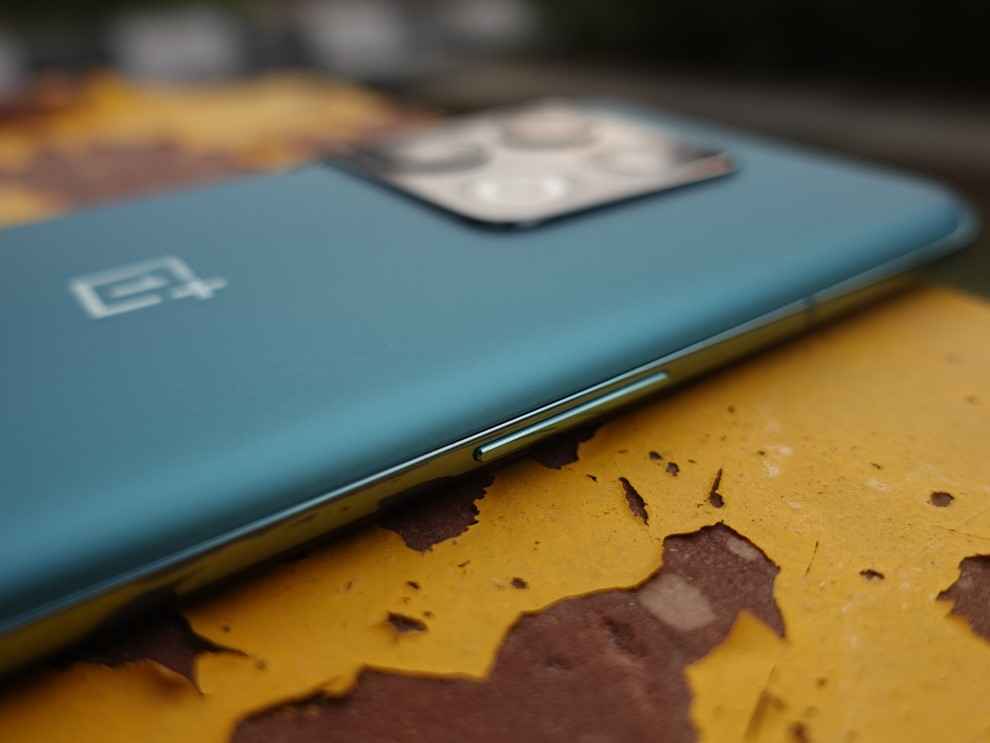 The back of the phone has a soft matte finish that isn't friendly to either fingerprints or smudges. The front and the back panels have been reinforced with Gorilla Glass Victus and Gorilla Glass 5 respectively for added protection. As for the IP rating, the OnePlus 10 Pro does not come with an IP certification in India, unlike the American variant. When asked, OnePlus told us that the phone has all the necessary protections, but hasn't been IP certified.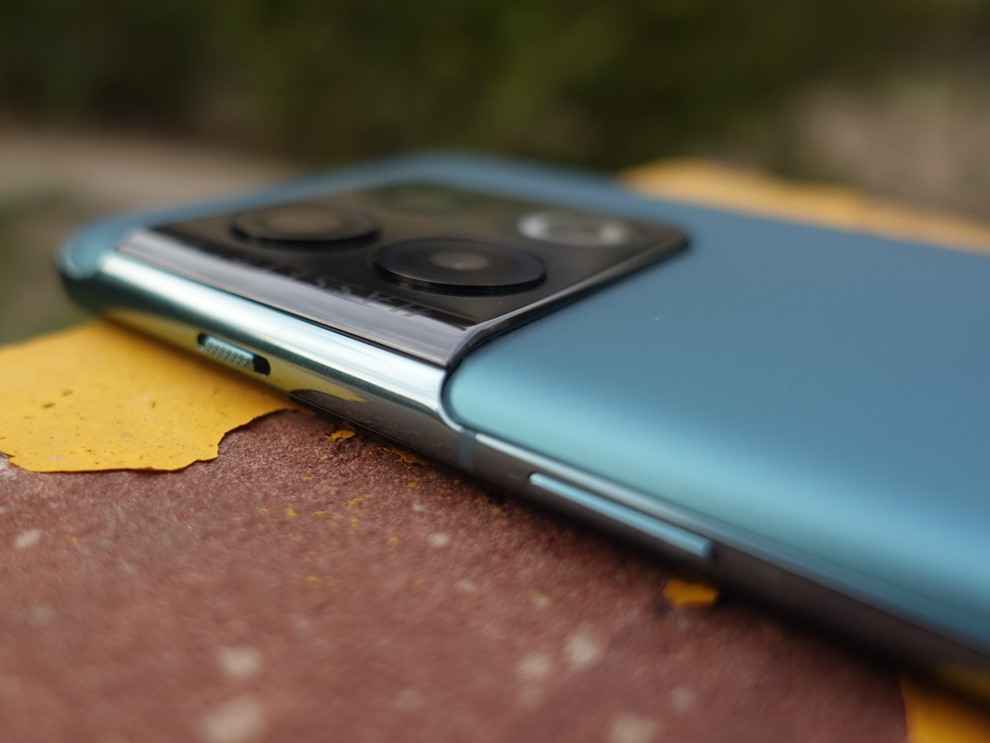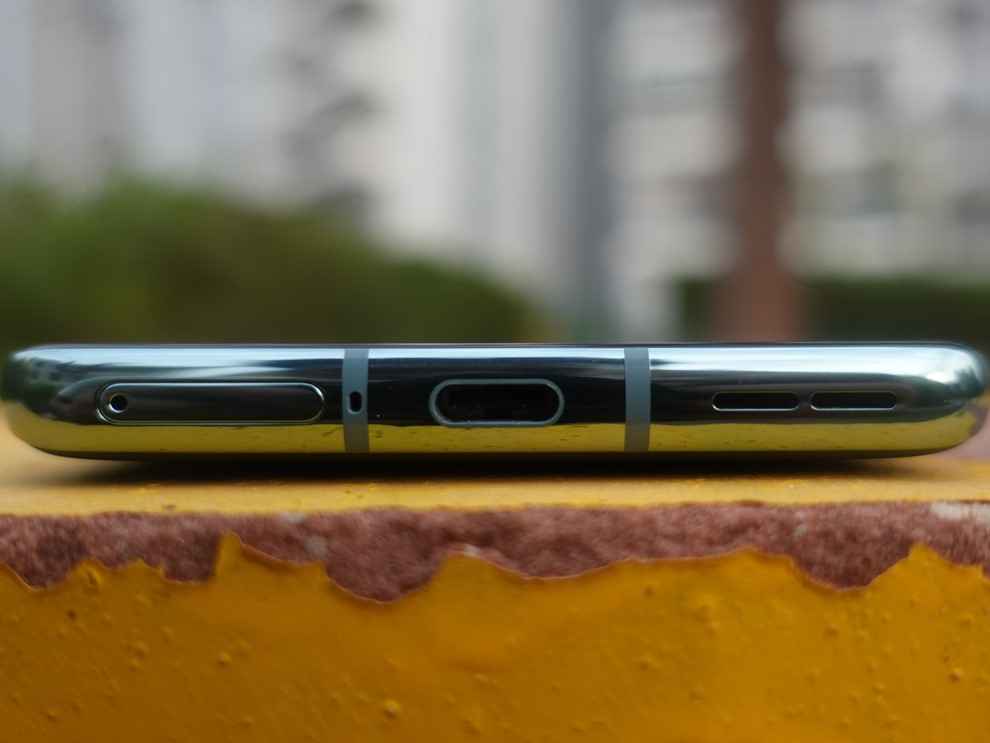 OnePlus 10 Pro review: Verdict
The OnePlus 10 Pro is a great smartphone, there are no two ways about it. It's got a gorgeous display that facilitates a superb viewing experience, performance chops that rival the top flagship phones, a long-lasting efficient battery life that can refill in around half an hour and support for super-fast charging in case you end up at low power levels before the end of the day. All of this is neatly packed in a slim and lightweight profile that looks unique and can withstand daily wear and tear. The Hasselblad cameras don't bring much to the table this time but you can still create great pictures from the main and telephoto cameras. On the other hand, the signature OnePlus experience that these phones were known for has its presence felt throughout the phone but isn't fully there due to the codebase merger between OxygenOS and ColorOS.
Now, to the question of who should buy this phone? If you are someone who owns a OnePlus phone going back to the OnePlus 7T Pro, this phone is just the right kind of upgrade that you need in your life. But if you want to buy it for the cameras, save some bucks and get the OnePlus 9 Pro instead.