Amazing Samsung Student Advantage Program brings exciting deals on Galaxy Tablets; Here's what you should know! available in Dhaka, Bangladesh


Samsung Galaxy Tabs have emerged as one of the best gadgets and extremely useful learning tools that help students expand their horizons. These are amazingly versatile tablets with gorgeous displays that address all modern student needs for both learning and entertainment. In fact, with tools like the S Pen, these tablets can serve as both your books and notebooks and potentially replace your entire college backpack! 
Now that the colleges are reopening, you can take advantage of the Samsung Student Advantage Program and get an additional 10% discount on some of the best Samsung Galaxy tablets. 
Let's talk a bit more about what makes these Galaxy Tabs a fantastic companion for your college days. 
Interactive learning 
Samsung Galaxy tablets help students learn in a fun and engaging manner. These premium and portable powerhouses include a number of exciting features like sharp displays, Samsung Dex for PC-like productivity, and stupendous battery life. But what really makes them stand out is the S Pen that Samsung has perfected and refined over several generations.  
The S Pen is a powerful tool that will help you to make the most of your tablet and its large display. The incredible ergonomics and low latency ensure that you can wield it like a real pen and comfortably jot down notes on the fly.
You can colour-code your handwritten notes or add searchable tags to easily find them later. Students can also use the S Pen to highlight text or scribble notes over assignments and books saved as PDF files! With all your study material in one place, you can stay organized and efficiently get through your studies in crunch time. 
And if you are artistically inclined, the S Pen will serve as a bundle of brushes and pencils that you can use to sketch intuitively. The fine tip can be used to expertly manoeuvre touches like navigating the streaming bar to the exact spot in a long video lecture. Or for tasks like resizing multiple windows and moving them around for efficient multitasking. These are things you can't easily accomplish with the broad tip of your fingers.  
Apart from the S Pen, Galaxy tablets focus on an amazing video calling experience just so you can look your best when collaborating with friends on project discussions. These tablets have powerful audio leading to an amazing multimedia experience. They also employ capable performance hardware that can easily steer you through all your work and entertainment needs. 
Samsung Live: Get the best deals on Samsung Galaxy Tab S6 Lite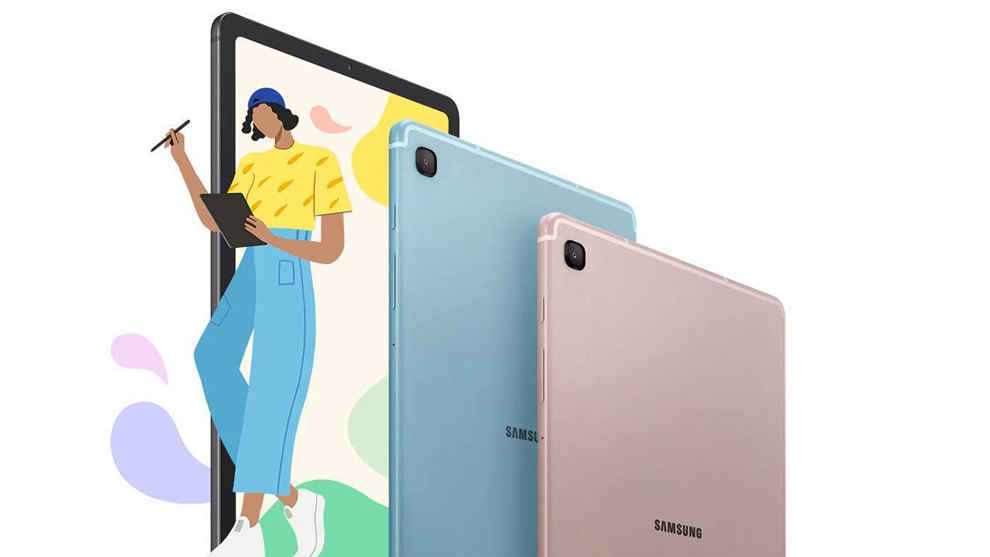 You can tune in to Samsung Live <Link to Samsung Live Page> on 15th July at 12 PM and check live offers on the Galaxy Tab S6 Lite and get additional exciting deals if you purchase on the same day! 
The Samsung Galaxy Tab S6 Lite comes with an S Pen bundled in the box and offers amazing value for your money. It measures just 7 mm in thickness and includes a large 10.4-inch display with sharp WUXGA+ (2000 x 1200) resolution. In spite of the slim design, there is a massive 7040mAh battery housed within that promises up to 13 hours of video playback! 
The tablet has dual speakers tuned by AKG and supports immersive Dolby Atmos 3D surround sound and can also switch to Dex mode for a PC-like interface. Students can further add up to 1TB of external storage to stash all their study material and entertainment content. 
How to avail amazing discounts on Samsung Galaxy Tabs

If you are a student and want to avail these great offers, here's all you need to do: 
Buy online 
You can directly log-in using your college email ID and avail the discounts. If your institute isn't recognized, you can get it registered. 
Or you can: 
1) Verify your student ID card with Unidays

2) Select your institute and upload the front and rear side of your Student ID.

3) Now login to Samsung Store and avail attractive discounts.  

 

Visit Samsung Exclusive Store 
You can also visit your nearest Samsung Exclusive Store and use your college email ID during billing to avail the additional student discount. To connect to your nearest store, WhatsApp "Student" to 9870494949.
[Brand Story]