Great Sony X75K 55 inch 4K LCD Smart TV Review: A pricey affair available in Dhaka, Bangladesh


Sony has been one of the biggest names in the television business for years now. While many factors have contributed to this, the primary is the company's ability to deliver a premium range of televisions year after year that offers exceptional visual and audio experience. In 2022, the company's come up with a new range of televisions, flaunting interesting spec sheets and big displays. We've had the entry-level model in the line-up, X75K, with us for a few days now, giving us a chance to get a better understanding of what it brings to the table and also answer if it's worth the money Sony is asking for it. 
Sony X75K review: Specifications 
Model name: Sony KD-55X75K
Panel Size: 55-inch 
Panel Resolution: 3840 x 2160p (4K)
Panel Refresh Rate: 50Hz
HDR 10 support: Yes
HDR 10+ support: No
Dolby Vision Support: No
HDMI 2.0 Ports: 3
USB Ports: 2
Bluetooth: Yes, 5.0
Wi-Fi: Yes, dual-band
Ethernet: Yes
Speakers: 10 W+10 W (Open Baffle Speakers)
Built-in storage: 16GB
Processor: Sony 4K X1
Price: Starts at Rs 69,990. Review model Rs 99,990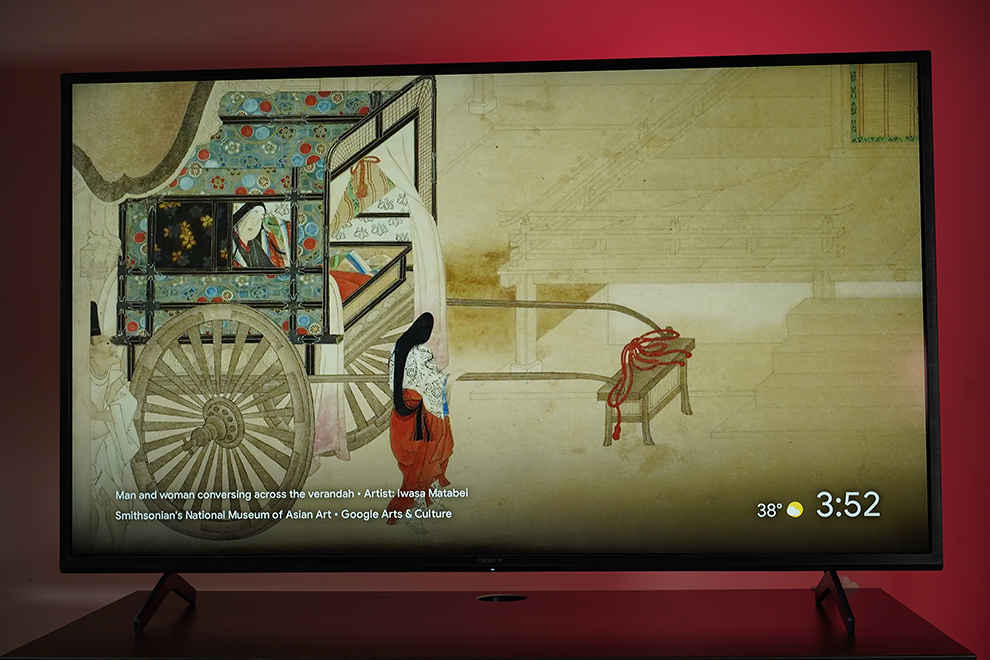 Sony X75K review: Display and performance 
Sony's X75K series of TVs are available in multiple panel sizes, starting from 43-inch and going all the way up to 75K inch. Our review unit comes with a 55-inch Direct LED panel and is powered by Sony's flagship 4K X1 processor. There's no local dimming on the panel though, with the TV offering frame dimming instead. While this does help improve the visual experience in some cases, there are also many scenarios, especially in darker scenes, where the use of this technology dampens the visual experience a little. 
Apart from this, Sony's also equipped the X75K with proprietary tech such as 4K X-Reality PRO, Live Colour Technology and Dynamic Contrast Enhancer. All these technologies come together to create immersive visual experiences, that for most parts are fitting for a premium segment TV. While there is no support for Dolby Vision or even HDR10+, we did get good results playing HDR10 mastered content. However, there were a few things we noticed during our time with the television.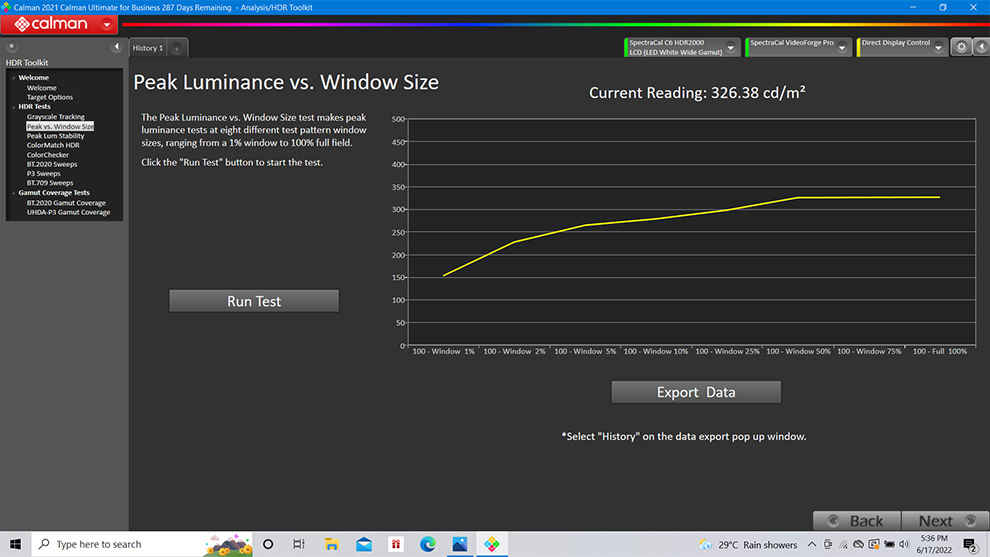 Set to the Cinema Home profile, and tasked to play HDR10 content, the X75K got plenty bright in scenes with enough light in them. Testing the panel using Calman Ultimate paired with VideoForge Pro and Spectracal C6 Colorometer, we found the panel peaking at 326 nits. And because of the use of frame dimming, we also got a very good low luminance of 0.2 nits. 
But, not all is great with the Sony X75K. The panel on this premium-segment television did not handle some colours as we had expected, and scenes offering wide contrast in colours exposed how the TV fails to compete with more advanced OLED panel TVs — some of which are retailing at a similar price point as the Sony X75K. 
Talking about the handling of colours, we found the TV under saturating hues of blue and red. This impacts the overall colour accuracy of the content being played on screen, something corroborated by the results of the Calman testing of the panel. In the ColorChecker Analysis, the Sony X75K threw up an average deltaE of 6.8, with the maximum deltaE going up to 10.6 at @Point 8G — a shade of brown.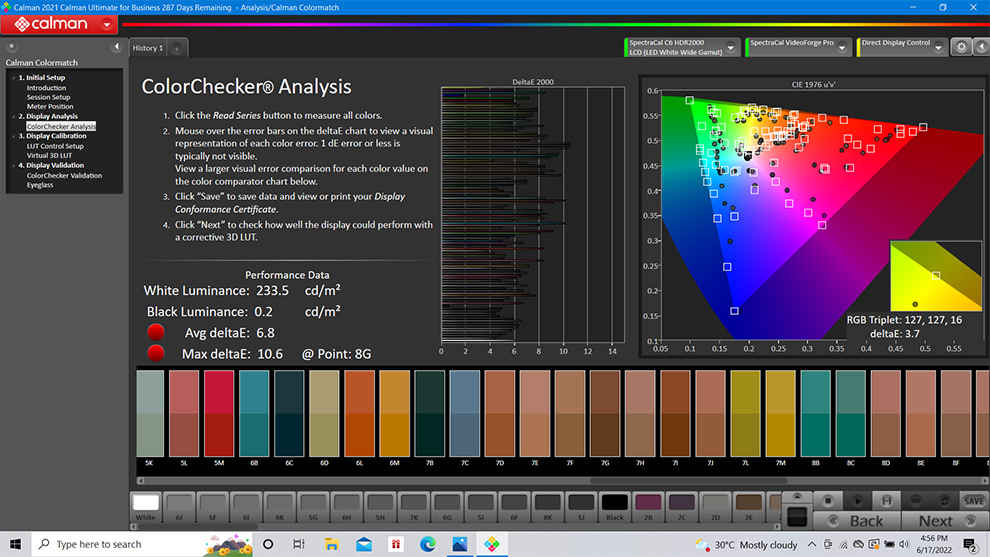 While for the most part, you'd be hard-pressed to figure out an inaccuracy in colour reproduction, there are scenes where a washed-out frame or poorly handled skin tone, will expose the failings of the panel. But our biggest gripe with the Sony X75K's panel is that it does not do low light scenes very well. There is noticeable blooming in such scenes, which again leads to inaccurately represented skin tones, and also loss of detail in the frame — the latter is in part because the X75K offers frame dimming instead of local dimming.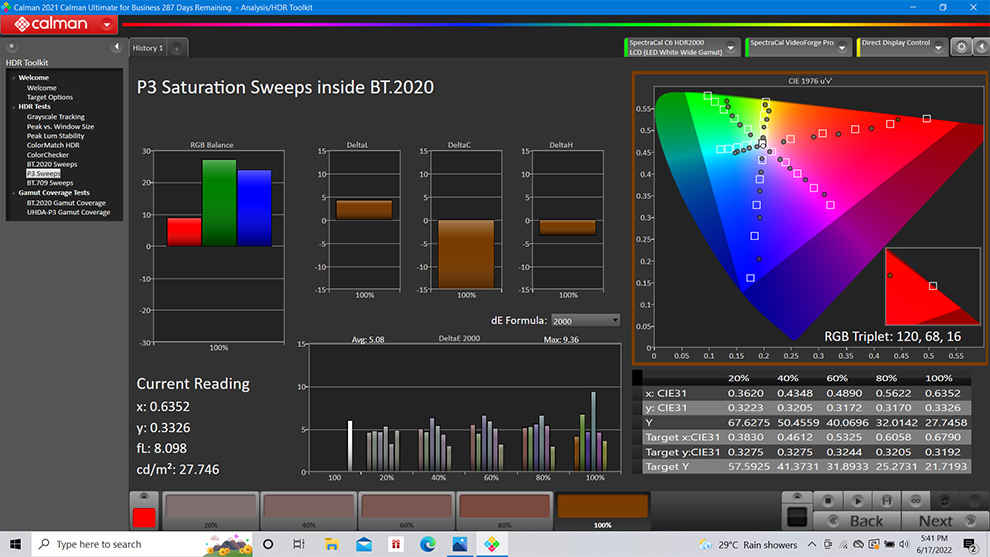 Yet, the Sony X75K still manages to cover for these failings with its impressive core hardware that ensures for the average buyer, the TV performs as it should, providing a lag-free, and mostly premium TV viewing experience for watching native 4K or even upscaled 4K content.
Sony X75K review: Build, design and audio
The build of the X75K is very similar to what we have seen on previous generation premium segment TVs from Sony. It offers 2 tabletop feet if you don't plan to mount the device on a wall. The placement of the ports is also standard. They are all on the right side of the TV facing outwards. We have two USB ports, optical audio out, 3 HDMI ports, and an ethernet port. 
There is also a 2 speaker set-up at the base which is tucked nicely within the body of the device. This is a 20W (10W+10W) Open Baffle Speaker set-up, which does offer good sound. While not the clearest, the loudest, or the most bass-heavy, the speakers on the TV do offer good performance while handling dialogues in a movie or playing music that is not too bass-heavy. 
The remote of the device is again a premium piece of hardware, which helps give the Sony X75K an upmarket feel. Apart from basic controls, it also brings OTT hotkeys for Netflix, Prime Video and YouTube along with playback controls. Overall, the remote is well built, functional and works well.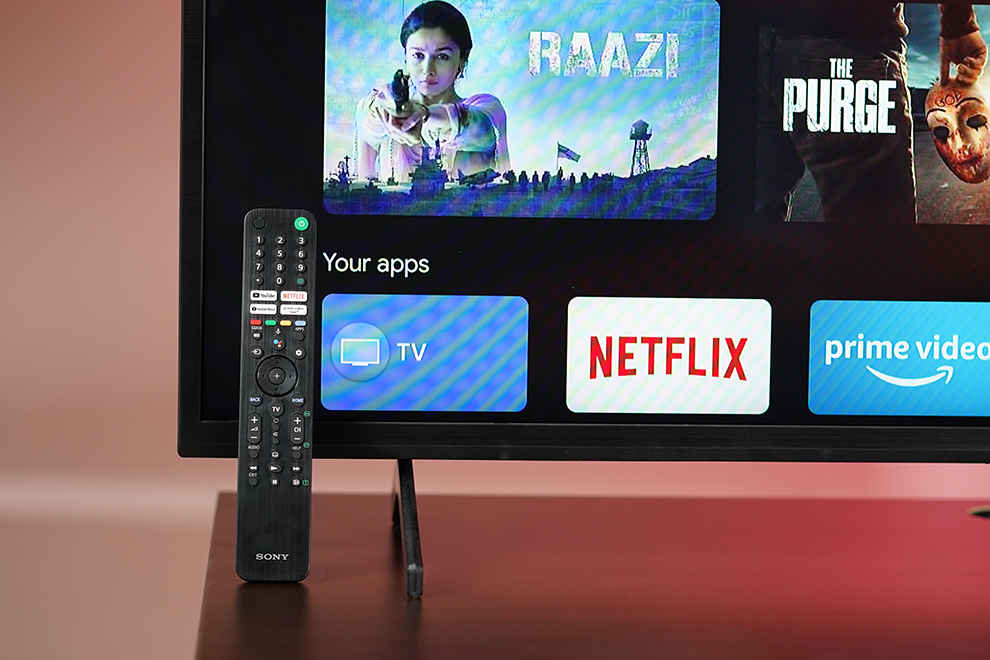 Sony X75K review: Should you buy it?
So, on to the most important question: Should you buy the Sony X75K? Well, it honestly depends on what you are looking for from your next smart TV. The X75K is a premium-segment device, one that definitely looks the part. So, if you are in the market for a TV that can elevate the look of your living room, and because of its high brightness levels can handle a well-lit environment, this could very well be the premium-segment TV for you. 
It also offers good SDR and HDR performance, for the most part, making it a decent option for consuming multimedia content on it. However, when it comes to the premium segment, decent is not good enough. Because of its price tag, the Sony X75K is not a straightforward recommendation as it goes up against some really impressive TVs such as the Xiaomi OLED Vision and even the similarly priced Sony X80J. Both these TVs offer better colour reproduction and handling of dark sequences. 
In fact, at this price point, you can also snag yourself the 55-inch variant of the A1, which is the entry-level OLED TV from LG. Much like the alternatives we've mentioned above, even this TV from LG offers better picture quality than the Sony X75K. But then again, apart from the Xiaomi OLED Vision, the other two TVs are a year old and do not flaunt Sony's logo on the set.